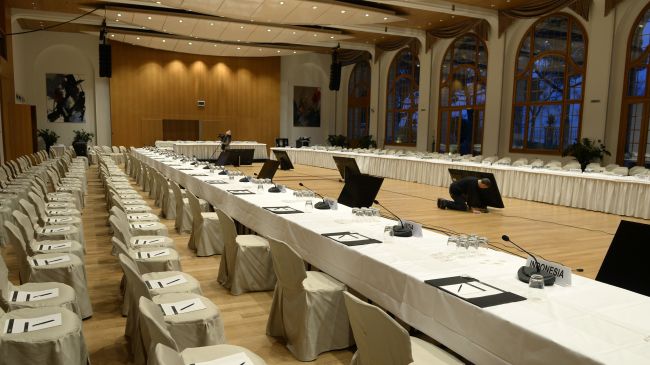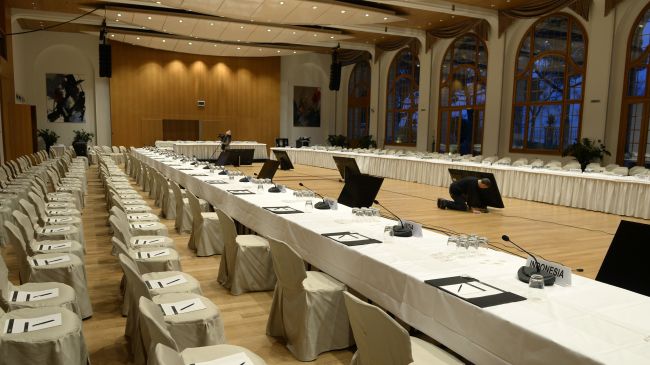 A major conference aimed at resolving a three-year-long crisis in Syria is set to begin in Switzerland, with the Arab country's opposing sides as well as world powers attending the event.
The talks, dubbed as Geneva II conference, will begin on Wednesday in the Swiss city of Montreux and is expected to continue in Geneva two days later.
This is the first time the Syrian government and the main opposition have met since the beginning of the conflict in 2011.
The conference will begin with speeches by UN leader Ban Ki-moon, US Secretary of State John Kerry and Russian Foreign Minister Sergei Lavrov.
The opposition side as well as representatives of the rest of the about 40 countries and international groups invited to the conference will also speech on the first day of the event.
Upon arrival in Switzerland on Tuesday, Badr Jamous, secretary general of the so-called Syrian National Coalition (SNC), said that the opposition delegation has headed into the conference with the aim of removing President Bashar al-Assad from power.
However, Syrian Foreign Minister Walid Muallem said that the issues of the president and the regime are red lines for us and for the Syrian people. "Nobody can touch the presidency."
The conference came while officials expressed little hope of major breakthroughs. British Foreign Secretary William Hague said on arrival on Tuesday that it would be wrong to expect progress in the conference.
"Nevertheless, things can be achieved once diplomacy starts, once diplomacy is attempted," Hague added.
Notably absent from the conference will be Iran, after the UN chief withdrew an invitation.