Europe
German chancellor wins a tough coalition choice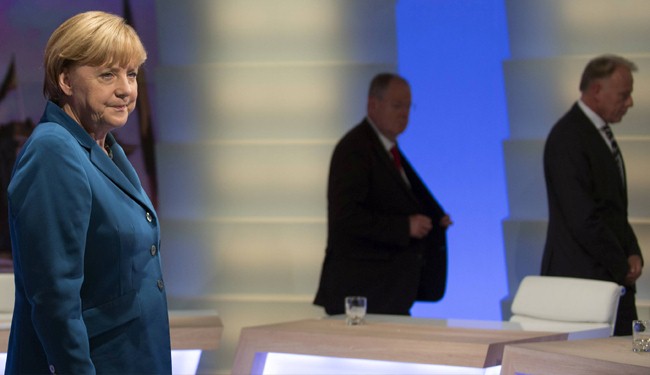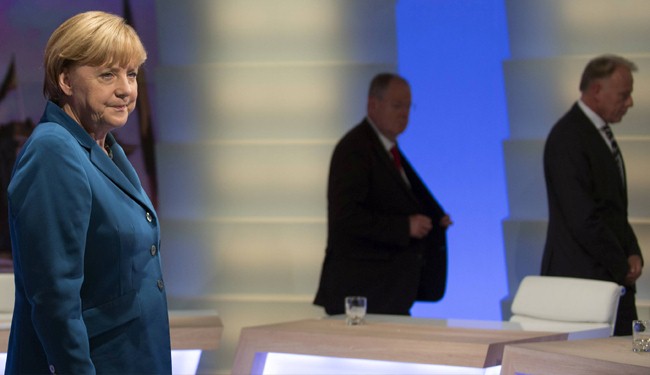 German Chancellor Angela Merkel's conservative party has won Germany's election, but finished just short of an absolute majority, official results show.
Merkel earlier urged her party to celebrate "a super result" after exit polls suggested she was set to win a historic third term.
Her Christian Democrats (CDU) bloc took about 42% of the vote.
But she might yet have to seek a grand coalition with the main opposition Social Democrats (SPD) who won 26% of the vote while Merkel's preferred liberal partners, the Free Democrats, did not make it into parliament.
Free Democrats Party leader Philipp Roesler already hinted his resignation and the result of 4.7 percent of the vote left party members in shock and disbelieve.
Merkel earlier addressed jubilant supporters at CDU headquarters. After waiting for chants of "Angie, Angie" to die down, she told them, "This is a super result."
"We can celebrate tonight because we have done something fantastic."
But, in a reference to coalition building, she said it was "too early to say exactly what we'll do".
Correspondents say that the 59-year-old chancellor seemed to acknowledge the complexities of forming a government when she was asked on television if she planned to reach out to other parties.
"Maybe we won't find anyone who wants to do anything with us," she replied.
Angela Merkel has triumphed at the parliamentary elections and Germans have given her a very strong mandate to govern the country in a third term possibly with a grand coalition, which is by far the favorite choice of the people, but surely not of the SPD.