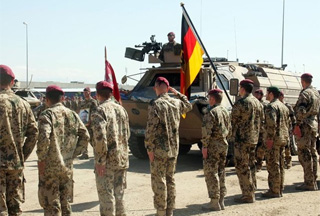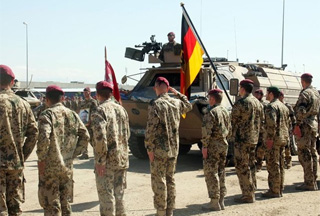 A German national has died of his wounds in a hospital in Afghanistan's northern Balkh Province as Taliban step up their attacks against foreign troops in the country.
Local police officials say the aid worker was on his way from Khulm district to the city of Mazar-i-Sharif when gunmen attacked his vehicle.
He was taken to a military hospital in the German army base.
"Yesterday at around 4:30 p.m. (1200 GMT), two unknown armed motorcyclists shot a German national as he was on his way from Khulm district (Balkh Province) to the city of Mazar-i-Sharif," AFP quoted Balkh deputy police chief Abdul Rauof Taj as saying.
"He was taken to a German-run hospital in Mazar city by police. We have been informed that he died in the hospital today," the police official added.
The attackers also injured his local translator who was travelling with him.
Foreign and local aid workers have been increasingly targeted by the Taliban this year. Taliban militants have claimed responsibility for the killing.
Germany has about 5,000 soldiers in the relatively peaceful northern Afghanistan, making it the third-largest foreign contingent after the US and the UK.
US President Barack Obama wants Germany to increase its geographical span to include the volatile south and east.
At least 703 foreign troops have been killed over the past year in the war-torn country, making 2010 the deadliest year for US-led forces.
The rising number of casualties has increased opposition to the Afghan war in the member states of the Western military alliance.
The 2001 US-led invasion was launched with the objective of brining peace and stability to Afghanistan. Nine years on, however, Taliban militancy has reached new heights and civilians continue to pay the price.
Some 150,000 US-led NATO troops are currently stationed in Afghanistan.