Europe
German newspaper office targeted by arson attack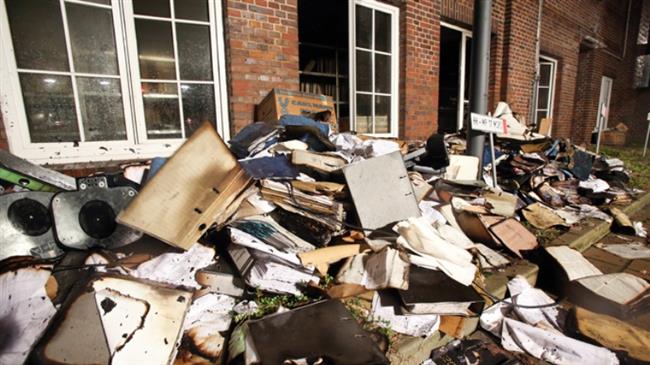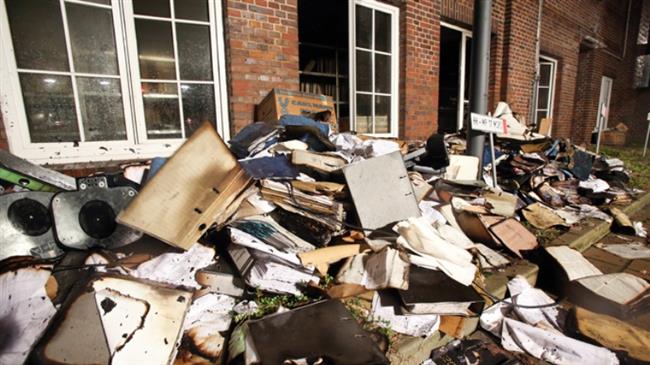 The editorial office of the German daily, Hamburger Morgenpost, has come under an arson attack days after gunmen killed 12 people at the headquarters of Charlie Hebdo magazine in France.
The German daily, which had reprinted insulting cartoons from Charlie Hebdo, said its office was hit overnight by arsonists.
Reports say the attackers threw rocks and a burning object through a window of the building in the northern port city of Hamburg.
There were no reports of injuries as the building was empty when the incident took place.
"Two rooms on the lower floors were damaged but the fire was put out quickly," an unnamed German police spokesperson told AFP.
Two men have been arrested in relation to the attack.
A number of other German newspapers that also printed the Charlie Hebdo cartoons are now receiving police protection.
A terrorist attack on the office of the satirical French magazine left 12 people dead on Wednesday. The suspects in the shooting then fled to a town north of Paris, where they took a person hostage.
Another standoff evolved on Friday, when two other suspects were involved in a hostage-taking in a market in Paris.
Both hostage standoffs ended with police assaults, in which three hostage takers were killed. Four hostages were also killed in the Paris market before police launched the assault to free the hostages.