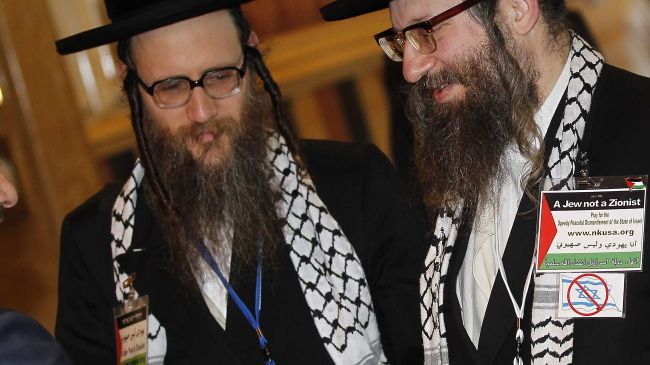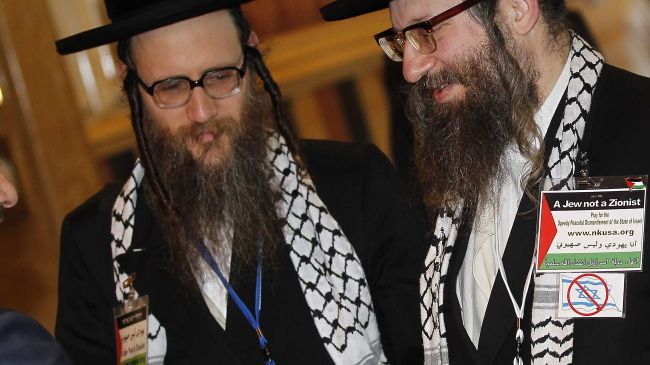 A senior official in German Chancellor Angela Merkel's office has met with representatives of the anti-Zionist orthodox Jewish group Neturei Karta.
According to reports, a department head in the German chancellor's bureau met with four members of the group in Berlin last week.
The members of Neturei Karta said the meeting was aimed at denouncing the Zionist exploitation of Judaism for political reasons and telling the world that the apartheid regime of Israel has never presented and will never present the Jewish people.
Neturei Karta is an international organization of orthodox Jews dedicated to the propagation and clarification of Torah Judaism.
Associate Director of the group Rabbi Yisroel Dovid Weiss said previously that the group stands in solidarity to oppose Israel, saying, "the whole… Israel is an occupation, against the Torah."
Earlier on Monday, EU Ambassador to Israel Lars Faaborg-Andersen said that Israel will face "increasing isolation" if the talks between Israel and the Palestinian Authority (PA) fail.
The presence and continued expansion of Israeli settlements in occupied Palestine has created a major obstacle for the efforts to establish peace in the Middle East.
More than half a million Israelis live in over 120 illegal settlements built since Israel's occupation of the Palestinian territories in 1967.
The United Nations and most countries regard the Israeli settlements as illegal because the territories were captured by Israel in a war in 1967 and are hence subject to the Geneva Conventions, which forbid construction on occupied lands.