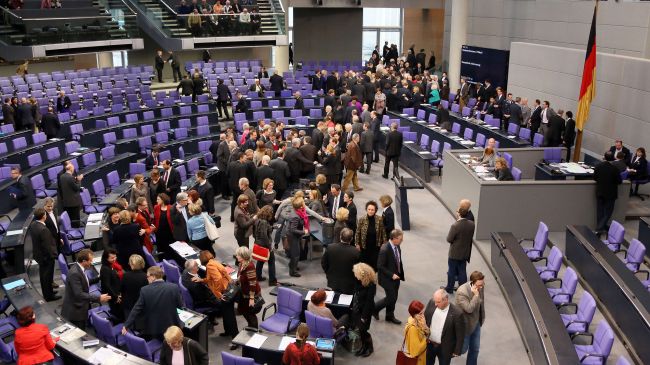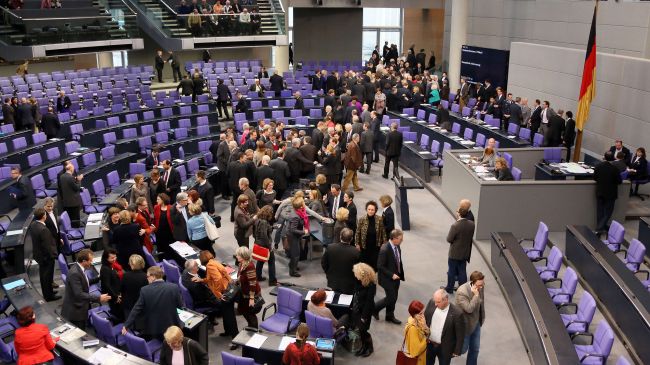 Germany's Bundestag has approved a proposal to dispatch troops and advanced surface-to-air Patriot missiles to Turkey.
German MPs of the lower house of parliament voted 461-86 on Friday to approve the deployment of two Patriot missile batteries and 400 troops in Turkey along the Syrian border, Reuters reported.
According to a NATO official, who spoke on condition of anonymity because the Western alliance's regulations do not allow him to speak on the record, each Patriot battery has an average of 12 missile launchers.
NATO recently announced a plan to deploy six batteries to "protect Turkey" from potential Syrian missile strikes.
The United States and the Netherlands will provide the other four Patriot batteries, and Washington will dispatch 400 troops and Amsterdam 360 troops to man them.
Germany, the US, and the Netherlands are the only NATO states that have the upgraded PAC-3 missiles, which are capable of missile interception.
On November 21, Turkey formally asked its NATO partners to deploy the Patriot missiles to defend its border with Syria.
Russia says there has been an exaggeration of the threat faced by Ankara to justify NATO's deployment of advanced Patriot missiles in Turkey along the Syrian border.
It says that any deployment of Patriot missiles by Turkey "is creating the risk that these arms will be used."
The Syria crisis began in March 2011.
The Syrian government says that the chaos is being orchestrated from outside the country, and there are reports that a very large number of the militants are foreign nationals.
Militant groups, supported by certain Western states and their regional allies, such as Qatar, Saudi Arabia, and Turkey, have been trying to topple the Syrian government for over 20 months.
Several international human rights organizations have accused the foreign-sponsored insurgents of committing war crimes.