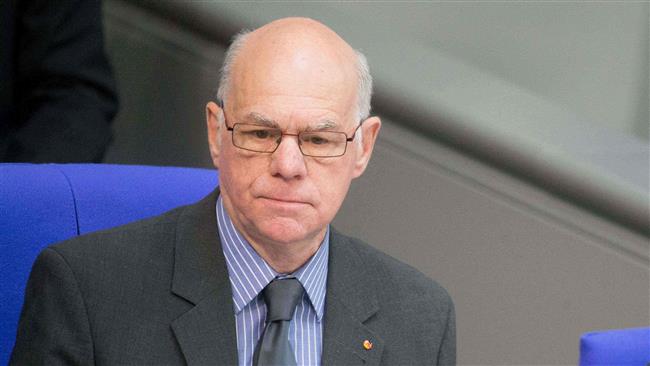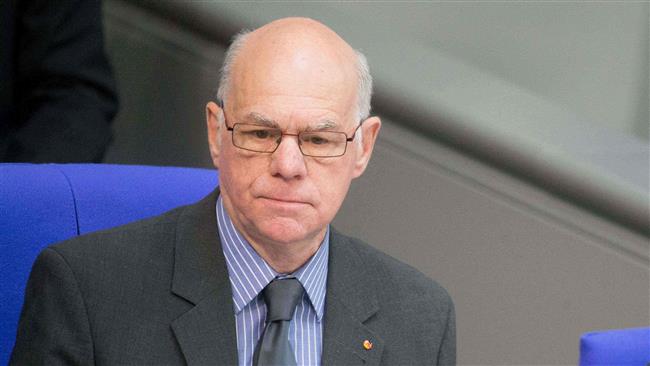 Germany's lower house of parliament, known as the Bundestag, has condemned in the strongest terms the threats against its members of the Turkish origin over their role in a resolution that recognizes Turkey's killing of the Armenians in mid-1910s as "genocide."
Norbert Lammert, the president of the Bundestag, rebuked on Thursday the new wave of threats against the lawmakers, saying imposing pressure on individual members of the German parliament would mean a threat against the entire chamber.
"Every person that tries to put pressure on individual lawmakers with threats must know they are attacking the entire parliament," Lammert said, adding that the German parliament would respond with all legal options.
The reported death threats against the lawmakers came after the Bundestag voted on June 2 to recognize the 1915-1916 killings of Armenians by the Ottoman Empire as "genocide."
The move sparked a serious backlash in Turkey, with President Recep Tayyip Erdogan lashing out at lawmakers with Turkish origin for their approval of the resolution. Erdogan even said those people have tainted blood and that their blood must be tested in a lab.
Lambert said he was shocked that threats against the parliamentarians had been backed by high-ranking politicians.
"I wouldn't have thought it possible that in the 21st century, a democratically elected president would link his criticism of democratically elected lawmakers in the German Bundestag with doubts about their Turkish descent and describe their blood as tainted," he said.
Officials in the German government have also condemned Turkey's stance regarding the resolution, with Chancellor Angela Merkel dismissing the reaction as "incomprehensible." Merkel has tried to forge an alliance with Erdogan in tackling Europe's refugee crisis.
Martin Schulz, the president of the European Parliament, and a key mediator in negotiations between the European Union and Turkey that ended in a major refugee deal in March, also rebuked Erdogan's comments.
"Members of parliaments that take positions within their mandates, irrespective of differences of opinion should under no circumstances be linked to terrorists," said Schulz, who is also a member of Germany's Social Democrats (SPD), in a letter to Erdogan on Thursday.
Armenians claim that up to 1.5 million Armenian Christians were systematically slaughtered in eastern Turkey through mass killing, forced relocation and starvation, a process that began in 1915 and took place over several years during World War I and the breakup of the Ottoman Empire.
Ankara rejects the term "genocide" and says 300,000 to 500,000 Armenians, and at least as many Turks, perished between 1915 and 1917, in what the Turkish government sees as the "casualties" of World War I.