Europe
Cultural
Middle East
German philosopher Habermas turns down Zayed Book Award over ties to UAE political system
Germany's prominent philosopher Juergen Habermas has rejected the high-priced Sheikh Zayed Book Award from the United Arab Emirates over ties to the Persian Gulf state's political system.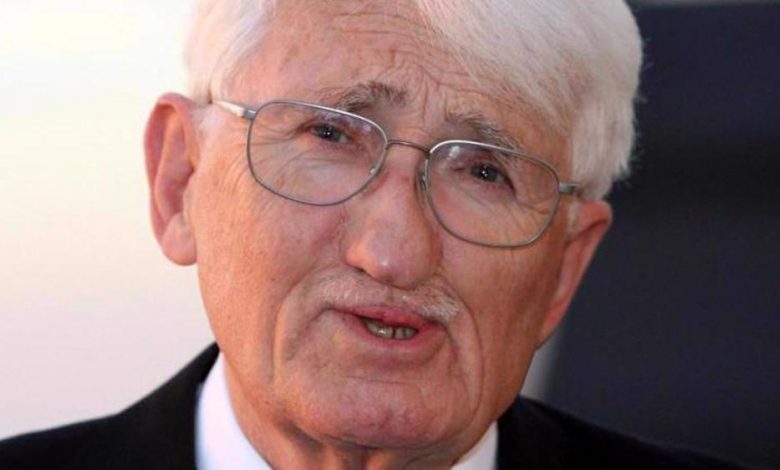 91-year-old Habermas, who is considered Germany's most eminent contemporary philosopher, announced on Sunday that he reversed his earlier decision to accept the literary award after he found out that the institution which presents the prize is connected to the political system in the UAE.
"I declared my willingness to accept this year's Sheikh Zayed Book Award. That was a wrong decision, which I correct hereby," he said in a statement which his publisher Suhrkamp Verlag passed on to the German news site Spiegel Online.

Habermas added, "I didn't sufficiently make clear to myself the very close connection of the institution, which awards these prizes in Abu Dhabi, with the existing political system there."
The Zayed Book Award had named Habermas "Cultural Personality of the Year 2021 in recognition of a long career that extends for more than half a century."
The "Cultural Personality of the Year" winner receives a prize of one million UAE dirhams ($272,249).
The UAE has been frequently slammed over its poor human rights situation.
In January, an American think tank said that the United Arab Emirates has contributed to humanitarian crises and instability in the Middle East region.
The UAE is a key member of the Saudi-led aggression and siege against Yemen.
Riyadh and a number of its regional allies launched the devastating war on Yemen in March 2015 in order to bring former president Abd Rabbuh Mansur Hadi back to power and crush the popular Ansarullah movement.
The Saudi-led military aggression has left hundreds of thousands of Yemenis dead, and displaced millions of people. It has also destroyed Yemen's infrastructure and spread famine and infectious diseases across the country.