Europe
German union says 50,000 workers join major strike over pay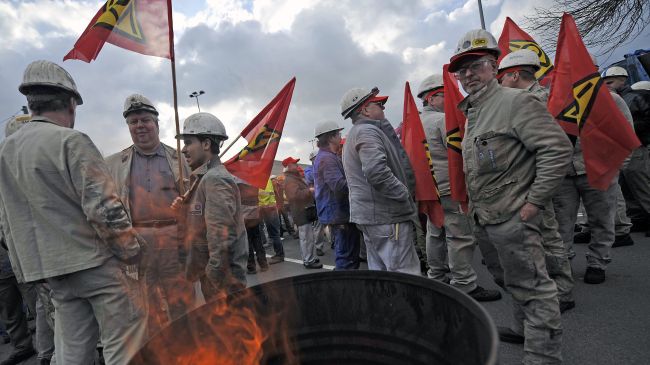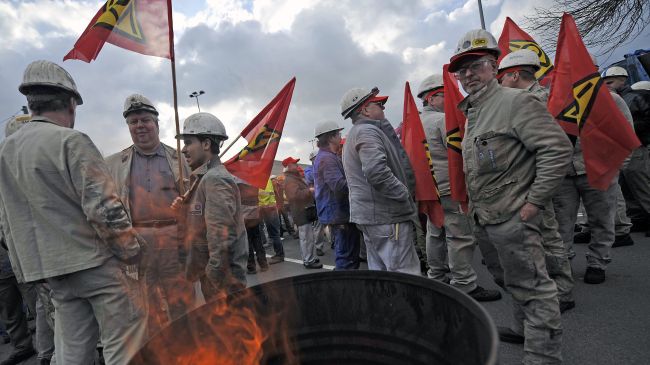 Germany's union IG Metall says nearly 50,000 workers from the country's metalworking sector and electrical industry have joined a strike over pay.
IG Metall said the employees across 100 plants responded to its call for a temporary stoppage on Thursday, which was the first day of the warning strike.
The powerful German union has warned of more action across the country in the coming days.
The major strike has mostly affected the southwestern state of Baden-Wuerttemberg. Over 26,000 workers from the state took part in the Thursday strike.
IG Metall demands a 5.5-percent increase in salaries in 2013 for over 3.5 million metalworkers across different branches that range from automobiles to electronics.
Short warning strikes are a frequently used labor tactic in Germany as a way to put pressure on employers.
On March 21, workers at Germany's largest airline, Lufthansa, staged a one-day strike over pay and working conditions.
Hundreds of flights were also canceled at the airport in Dusseldorf and Hamburg on February 14, after security staff walked off their jobs in protest at low payments.
Meanwhile, German business daily Handelsblatt said on Thursday that Europe's biggest economy expected weak economic growth of just 0.2 percent for the first quarter of 2013.
Germany's economic growth declined to 0.7 percent in 2012 from 3.0 percent registered in 2011 as the country started to feel the pinch of the eurozone debt crisis, which has severely affected the European Union since 2009.
Major research institutes in Germany have predicted a 0.7-percent economic growth for the country in the second quarter of 2013. However, the Munich-based Ifo economic research institute said on April 24 that business confidence in Germany had decreased since the country's Business Climate Index dropped to 104.4 points in April from 106.7 points in March.