Europe
Germany leads attacks on far-right group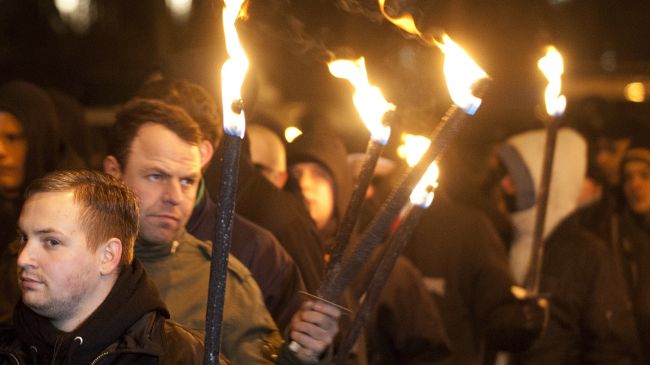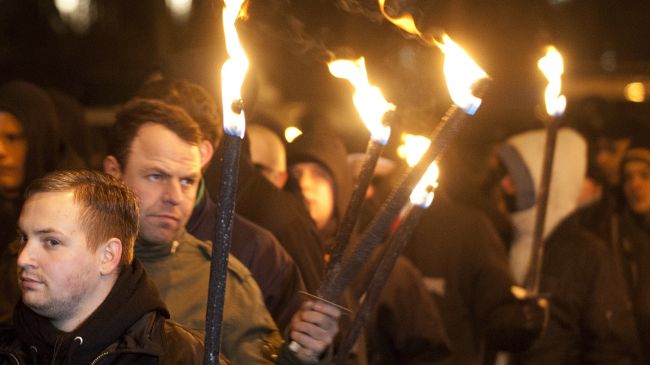 German prosecutors say police have attacked several buildings in Germany, Switzerland and the Netherlands in search of evidence of intended terrorist assaults by the 'Werewolf Squad' far-right group.
According to the Spiegel Online website, the group was suspected of planning bomb attacks. The website also said the group modeled itself on the "Werewolf" commandos whom the Nazis wanted to dispatch behind enemy lines towards the end of World War II.
German Federal Prosecutor's Office said on Wednesday that the group apparently aimed to weaken Germany's political system. "It is suspected they wanted to carry out terrorist acts of violence to this end."
During Wednesday's attacks, which were started by Germany, officers explored flats and offices in the northern states of Lower Saxony, Mecklenburg-Vorpommern and Hamburg.
Police in Switzerland also searched two suspects' prison cells.
Computers, memory cards as well as documents in the apartments and offices of four individuals in the three countries were confiscated. However, a spokesman for German prosecutors said no concrete evidence of an attack plan had been discovered so far.
The spokesman added that no one was arrested, but police in the Netherlands said one arrest was made near The Hague.
Meanwhile, the Federal Prosecutor's Office said the far-right group seemed to have developed an electronic encryption program.
Authorities in Germany have come under pressure to increase their response to threats from far-right groups following the 2011 discovery of a neo-Nazi cell called the National Socialist Underground (NSU).
The NSU is suspected of killing 10 people including eight Turks, a Greek and a German policewoman between 2000 and 2007.
Germany's police and the domestic intelligence agency in particular have faced accusations of being blind to far-right militancy.