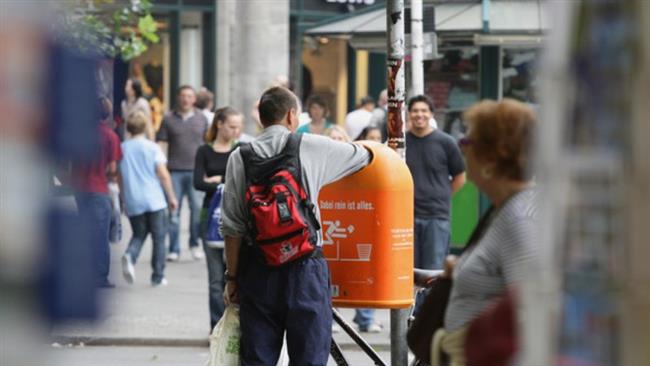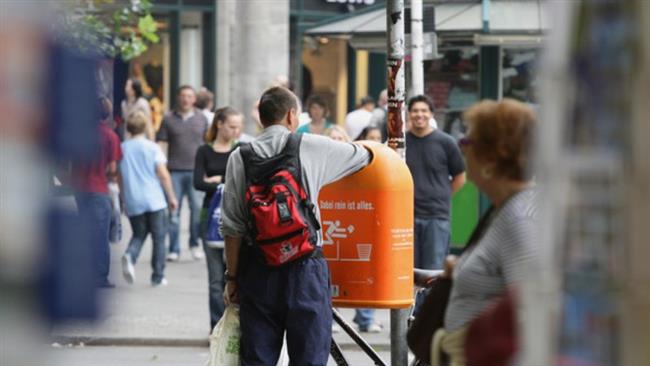 Poverty has hit a record high in Germany in the post-reunification era, results of a new survey show.
According to a study conducted by Germany's Equal Welfare Association, results of which were published Thursday, more than 12 million Germans were classed as poor in 2013, a record high since the establishment of the Federal Republic of German in 1990.
Technically speaking, that means the gap between rich and poor in the country of 80 million has widened considerably.
Germany is the biggest and the most vibrant economy in Europe with most of its national income being derived from industrial export. But the economic boom has yet to be translated into full economic parity and welfare for all citizens.
Germany is the leading economic and financial policymaker in the 28-member European Union. The country has been the least effected by the economic recession in the eurozone which started in 2008 and has taken its toll on the weaker European economies.
A fragmented Germany
The welfare association, known in Germany as Der Paritätische, said that government policies have also led to a "deep regional fragmentation" where the gap between rich states in the south and poor states in the north keeps widening.
The criteria used for the study has been based on a person's income being less than 60 percent of average figures, as well as the size of the household. The formula effectively classes more than 40 percent of the German single-parent families and more than 60 percent of the jobless people as poor. The pensioners, who constitute a considerable population of the German society have experienced the fastest increase in poverty since 2006, according to the study.