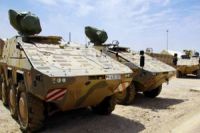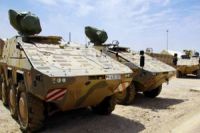 Germany's Defense Minister Thomas de Maiziere says arms sale to the Arab littoral states of the Persian Gulf is aimed at protecting the Zionist regime of Israel.
The German minister's remarks come at a time when his country has been strongly criticized for the dramatic increase in arms sales to Arab states like Saudi Arabia, despite their poor human rights record.
De Maiziere added that defending Israeli regime against Iran is more important than the human rights situation in Saudi Arabia.
According to a report published by the Munich-based Suddeutsche Zeitung newspaper on February 22, Germany's weapons exports to the Arab states in the Persian Gulf reached 1.42 billion euros (USD1.88 billion) in 2012.
The report added that Saudi Arabia was the biggest buyer among the Persian Gulf states including Bahrain, Kuwait, Oman, Qatar and the United Arab Emirates.
The figures indicate that Germany's arms exports to the Persian Gulf littoral states have increased more than nine times.
The Chairman of the Christian Social Union (CSU) in Germany's parliament Volker Kauder had earlier defended his country's arms sales to Saudi Arabia.
He told the German weekly newspaper Welt am Sonntag that although freedom of religion does not exist in Saudi Arabia and there are anti-Semitic tendencies in the country, the Arab state has a major role in the region and is a counterweight against Iran.