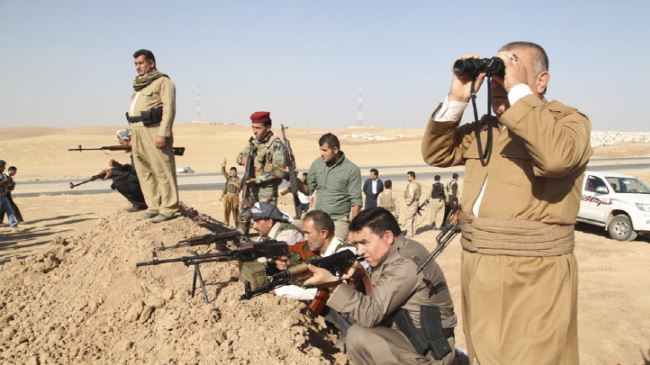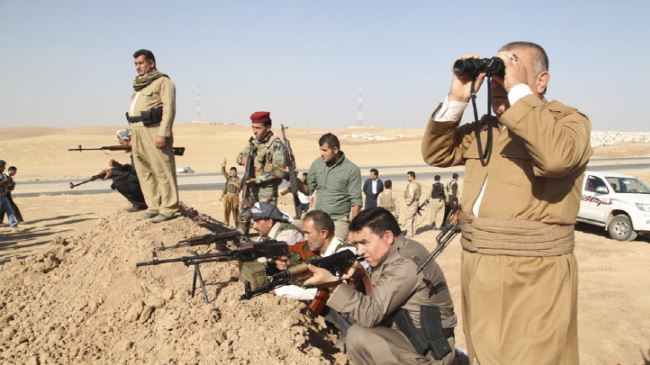 Germany is stepping up its campaign against the ISIL terrorist group by deploying about 40 paratroopers to Iraq to train Kurdish fighters battling the Takfiri militants.
German Defense Ministry said on Friday that half a dozen soldiers will accompany each shipment of German arms, which will be transported by air to Iraq later this month.
In addition, some 30 Kurdish fighters will arrive in southern Germany at the end of the month to participate in training on more complex weapons systems.
Germany will also provide Kurdish forces with 16,000 assault rifles, hundreds of anti-tank weapons and armored vehicles.
German Interior Minister Thomas de Maiziere announced earlier in the day that Berlin has banned any type of support for the ISIL Takfiri militants on German soil, in a bid to shut down fundraising and reinforcements for the terrorist group.
The ban also includes public display of ISIL symbols and signs as well as social media propaganda for the terrorist group.
European countries, including Germany, have repeatedly expressed concern over the ISIL's influence across the continent. Authorities fear that the European militants will use their combat skills against their countries upon returning home.
Iraq has been fighting the ISIL terrorists since they took control of Mosul on June 10. The terrorists currently control parts of eastern Syria and Iraq's northern and western regions.
The ISIL terrorists have committed heinous crimes and threatened all communities, including Shias, Sunnis, Kurds, Christians and Izadi Kurds, during their advances in Iraq.
Observers say that the rise of ISIL Takfiri threat can be directly attributed to the policies of Western countries, including France, in the Middle East region.