Africa
Girl kills herself after being forced to marry her rapist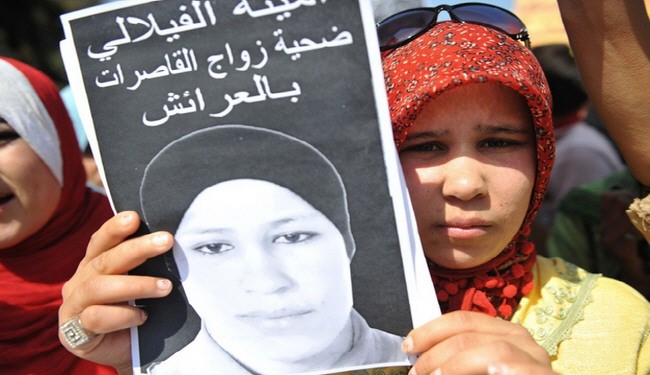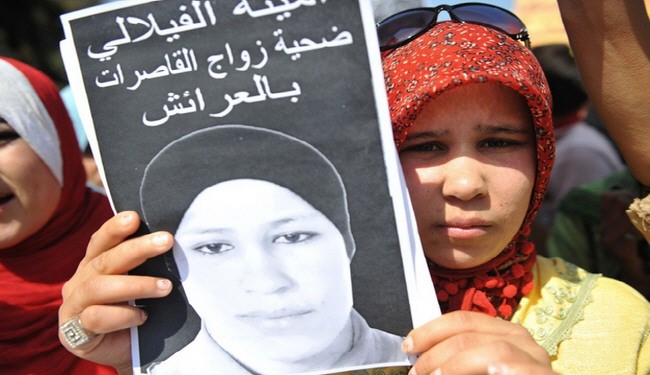 A Moroccan has killed herself last month after she was forced to marry the man who raped her by her family.
In March 2012, 16-year-old Filali committed suicide in the northern town of Larache by taking rat poison after she was forced to marry her rapist.
Her death provoked several demonstrations and the Twitter hashtag #RIPAmina to demand the repeal of Article 475.
According to Article 475, a rapist can avoid a prison sentence by marrying his victim. The law is based on a similar measure in France.
The girl's family has refused to grant interviews to the press.
The Qatari Al Jazeera news network quoted Abdel Ali El-Allawi, director of the local chapter of the international NGO the Moroccan Association of Human Rights (AMDH) as saying that the girl was raped by another minor.
"He was put in prison," said Allawi. "The family of the rapist entered negotiations with the family of the victim. They proposed the two get married".
"These are things that are common here in Morocco. When a man rapes a woman or girl, the justice authorities say, you have a choice — you can marry the girl or go to prison."
In Moroccan society, a woman who loses her virginity — even by rape — is considered unmarriageable, explained AMDH president Khadija Riyadi.
"There's a mentality that says that a girl that's no longer a virgin is worthless," she said.
For families who cannot afford to financially support an unmarriageable daughter, arranging for her to marry her assailant may feel like the only solution, Riyadi added.
"The girl is a victim of tradition and society — but also the law," said Allawi.
Both Riyadi and Allawi thought Article 475 had already been modified to bar rapists from escaping prison terms, but according to Al Jazeera Morocco's justice minister said the legislation is still waiting to be passed by lawmakers.
"Until now, it's still just a law project that's being considered by parliament but hasn't been rectified. We have not yet formally edited the article," Justice Minister Mustapha Ramid was quoted.