World News
Global COVID-19 cases near 3.7mn mark, with over 257K deaths
Coronavirus cases worldwide have reached 3,663,824, and 257,277 people have so far died, with the United States and Western Europe continuing to lead the rest of the world by far both in the number of infections and fatalities, according to data kept by Johns Hopkins University.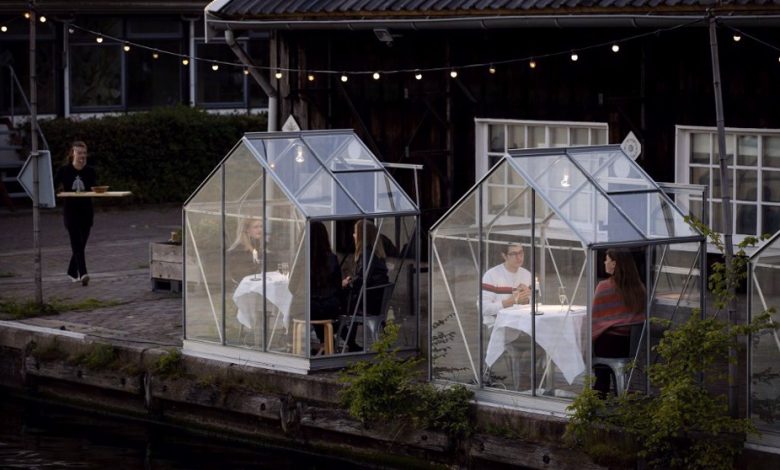 The US's death toll from the pandemic has surpassed the 71,000 mark, and Britain on Tuesday took over Italy for the first time in registering the highest number of COVID-19 fatalities in Europe, reporting 29,501 deaths so far. Reports also pointed to the likelihood that the actual number of infections and fatalities were considerably higher than officially registered.
The following are the latest updates from the global outbreak by region:
Europe
The number of confirmed COVID-19 cases in Germany surged by 947 to 164,807, according to data from the country's Robert Koch Institute (RKI) for infectious diseases released on Wednesday. Fatalities also rose by 165 to 6,996.
Italy's death toll from the contagion also climbed by 236 on Tuesday, compared to only 195 cases the previous day, its Civil Protection Agency announced.
France documented more than 300 coronavirus-linked deaths for the second day in a row on Tuesday.
Spain, meanwhile, reported its third day in a row of fatalities under 200, though a record number of its citizens filed for social security benefits for April, Reuters reported.
The Americas
In Brazil, an increasing number of major cities started coronavirus lockdowns on Tuesday in an effort to contain the outbreak in Latin America's hardest-hit country, which has 105,222 confirmed cases and 7,288 deaths.
Brazil's President Jair Bolsonaro has compared the virus to "a little flu," but the reaction of the nation's 27 state and district governments has differed. Most have imposed some form of business restrictions in which non-essential services and commerce are forbidden, while stopping short of mandating an official lockdown, which would limit people's movement.
In Ecuador, one of the nation's indigenous communities — the Siekopai nation — has expressed serious concern that it could be wiped out as coronavirus infections rise in its territory, prompting dozens of its members to flee into the Amazon rainforest for shelter from the outbreak, which has so far killed nearly 1,600 in the country.
Human rights organizations working in Ecuador's Amazonian regions emphasized that Ecuador's Health Ministry was neglecting communities like the Siekopai, who have yet to receive tests or medical supplies despite their vulnerability.
Mexico, meanwhile, has officially registered some 25,000 cases of coronavirus and almost 2,300 deaths by Monday, although the Mexican Health Ministry has repeatedly said the true number of infections is probably several times higher than that.
This is while the country's Deputy Health Minister Hugo Lopez-Gatell has claimed victory in the battle against the coronavirus, even as he warned of a second wave of seasonal illness in October.
Peru's President Martin Vizcarra confirmed on Tuesday that cases of the new coronavirus in the country had now surpassed the 50,000 mark.
Asia-Pacific
Coronavirus cases across Asia surpassed the quarter-of-a-million mark on Tuesday, driven by the outbreaks in Singapore, India, and Pakistan, even though China, South Korea, and Japan have significantly contained the spread of the disease.
Indonesia reported its highest daily rise in infections on Tuesday with 484 new cases, taking the total to 12,071.
India, meanwhile, has recorded 46,432 cases and 1,568 confirmed deaths from the virus, with more than 2,000 new cases over recent days as its largest cities have maintained tight restrictions despite the end of a nationwide lockdown on Sunday.
The Indian Health Ministry further reported 3,900 new infections on Tuesday for its highest single-day rise. There are concerns that infections may be underreported in the country of 1.3 billion people.
In neighboring Pakistan, daily detections of the virus hit record highs over the past week as the country ramped up testing. The Pakistani government has reported over 21,000 infections and nearly 500 deaths so far, noting that the figures are below projections and that it plans to further ease lockdown measures.
This is while Singapore has a total of 19,410 infections and continues to log 500-800 new cases a day, largely due to mass outbreaks in migrant worker dormitories, but it has reported only 18 deaths.
Japan, where the lockdown has been less severe than many other countries, has reported an average of around 200 cases per day over the past week for a current total of nearly 16,000.
The Middle East
In Turkey, the number of people who have died of COVID-19 climbed by 59 in the last 24 hours to 3,520, according to Health Ministry data released on Tuesday, as a slowdown in deaths and ICU patients continued.
The overall number of cases increased by 1,832 to 129,491, the data showed, the highest total outside Western Europe, the US, and Russia. A total of 73,285 people have so far recovered from the coronavirus.
Lebanon extended its coronavirus lockdown by two weeks on Tuesday, with its prime minister warning that a failure to comply with the gradual easing of curbs risked causing a second wave of infections.
The country has recorded 741 cases of the novel coronavirus and 25 deaths so far. The government began to ease some restrictions this week, allowing restaurants to open but at only 30% of capacity.
Meanwhile, Palestinian Authority President Mahmoud Abbas extended to June 5 a state of emergency declared in areas under his administration in the Israeli-occupied West Bank.
Authorities in northern Yemen have confirmed the territory's first case of COVID-19 infection, identifying the patient as a Somali national found dead in a Sana'a hotel.
This is while a Saudi-installed regime in southern Yemen reported nine new infections on Tuesday, with 21 total cases so far, three of whom have died.
Moreover, medical sources in Yemen's al-Hudaydah Province have also reported the infection of 14 UAE-sponsored militants, noting that 10 militants tested positive after being quarantined in al-Khoukha region and four others were infected at a field hospital in al-Darihmi. They had been receiving military training in the United Arab Emirates before slipping into al-Hudaydah through Aden.