Africa
Asia-Pacific
Leaders of Ummah
Martyrs Day
Qasem Suleimani
World News
Global memorials held in remembrance of Gen. Soleimani on assassination anniv.
From Africa to Latin America, people, public figures and organizations have commemorated Iran's anti-terror commander Lt. Gen. Qassem Soleimani on the first anniversary of his assassination in a US drone strike in the Iraqi capital, Baghdad.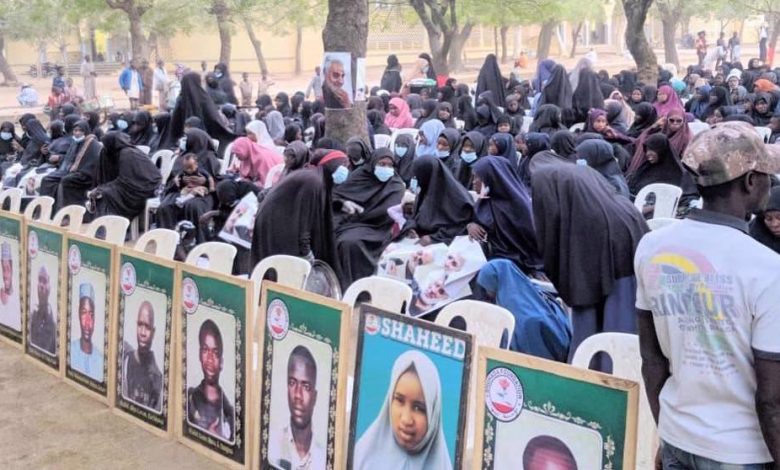 The Islamic Movement of Nigeria (IMN), led by the illegally imprisoned senior cleric Sheikh Ibrahim Zakzaky, released a statement Sunday, remembering the late Iranian commander and his fellow Iraqi commander Abu Mahdi al-Muhandis, who also lost his life in the attack, as the greatest heroes in the fight against Daesh terrorism.
The statement pointed out that one year after the assassination, ordered by hawkish US President Donald Trump, fears of reprisal by Iran had "placed US missions in the [African] country on high alert."
The statement, released by IMN spokesman Ibrahim Musa, also noted that Soleimani's commemoration at the Aleppo Evangelical Church in Syria was also a tribute to his efforts to consolidate unity and solidarity among religions.
Referring to the changing political climate in the Middle East, the IMN underlined, "The tyrannical powers have desperately struggled to maintain their hegemony and have resorted to disappointing measures such as the assassination of Haj Qassem Soleimani or Dr. Mohsen Fakhrizadeh, a prominent Iranian nuclear scientist."
"The US presence in the Middle East will not last long," it read.
Meanwhile, Iran's Ambassador to Nigeria, in an interview with local daily Ajokishin Monitor, stated that General Soleimani had carried a message of peace for the region.
Responding to a question about the objectives of Soleimani's presence in Iraq, the ambassador explained that the commander had traveled to Baghdad on a formal invitation of Iraqi officials, and was "carrying a political message for the establishment of peace in the region which intended to covey through Iraq to Saudi officials as well."
He further recalled Soleimani as a military commander who was active in diplomacy, and actively contributed to efforts to maintain peace and reduce tensions.
The Iranian envoy also described the terrorist US act as an unlawful move, which violated Iraq's national sovereignty and was in contradiction with international laws and norms.
Commemorative events in Kabul
Also in Afghanistan's capital Kabul, scores of people, religious scholars, academics and former resistance commanders took part in a ceremony commemorating the first anniversary of Gen. Soleimani's assassination by the US military, remembering the martyred commander as a unique personality and honoring his years of struggle against evil aggressors for Islamic unity.
"Soleimani was a pious person and a committed Muslim who tried hard to fight against invaders throughout the Muslim world," recalled Salehi, a scholar and Friday prayer leader based in Kabul.
Numerous speakers during the event spoke highly of General Soleimani and referred to him as a strong supporter of Islamic resistance movements in Afghanistan, Iraq, Syria, Palestine, Lebanon and elsewhere, as well as a role model for all Muslim combatants.
Bolivia's ex-president hails Gen. Soleimani
Also in Bolivia, the nation's former president Evo Morales hailed Soleimani's struggles against imperialism to defend the sovereignty of nations suffering from foreign aggression.
"The fight against imperialism has heroes and martyrs in the world, like General Qassem Soleimani, assassinated a year ago," he declared in a Twitter post on Sunday.
"The people recognize their struggle for justice and the defense of the sovereignty of nations that suffer external aggression," Morales further stated, adding, "We join his honoring in #Iran."