Economy
Global oil prices plunge after Saudi discount to US buyers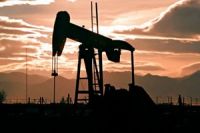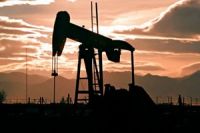 Global oil prices have plunged to their four-year lows following reports that Saudi Arabia has offered discount to its US crude customers.
By late Tuesday (London time), price of benchmark crude witnessed a 2.6-percent drop, reaching USD 76.79 per barrel – the lowest since September 2010, Press TV reported.
Brent crude price fell 2.5 percent to USD 82.63 per barrel, reaching its lowest level since October 2010.
Saudi Arabia's move to lower its crude prices comes ahead of a key production meeting of the Organization of the Petroleum Exporting Countries (OPEC) on November 27 in Vienna, when the bloc is expected to decide over cutting the current production ceiling of 30 million barrels per day.
Oil prices have continued a downward trend throughout 2014 over concerns about global economic recovery and strength of US dollar which makes crude more expensive for international investors.
Meanwhile, analysts say Saudi Arabia's decision to reduce crude prices is part of a US scenario to harm the economies of countries such as Russia, Iran and Venezuela which have drafted their national budgets based on the price level of USD 100 per barrel.
On October 12, Mikhail Leontyev, vice president of Russia's state-owned oil giant, Rosneft lashed out at Saudi Arabia for 'manipulating' oil prices in the global markets for political reasons.