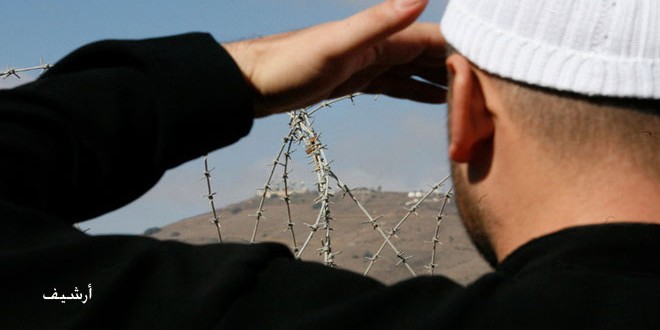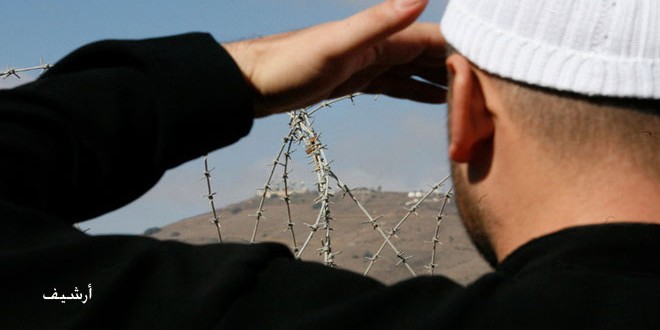 The people of the occupied Syrian Golan emphasized that the Golan has always been and will forever be part of the Syrian land and that this truth is firm no matter how the Israeli occupation authorities try to show otherwise.
The emphasis came in a statement issued Sunday in response to Israeli Prime Minister Benjamin Netanyahu holding a cabinet meeting in the Golan.
"The Israeli occupation entity made its settlers promises that will fall flat on the first test when faced by the heroism of our homeland defenders," said the statement, adding that this entity which has failed to realize its attempts at establishing a buffer zone through supporting the terrorists will fail to bring security to its settlers through its false promises.
The Golan people pledged to keep their firm stand in rejection of the occupation and being loyal to their homeland Syria.
"We stress to the whole world on Independence Day…that the visit of Benjamin Netanyahu's racist government will not change the position and steadfastness of the people of the Golan," the statement said.
Netanyahu held earlier an exceptional meeting in the Golan with the aim to consolidate Israel's occupation of it since 1967, which has been considered null and void by a series of UN resolutions.