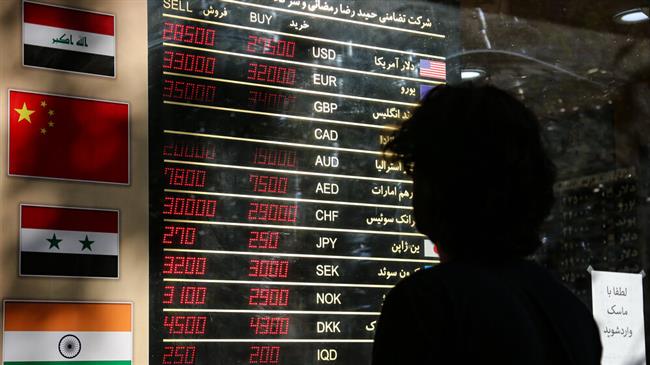 The dollar was down almost 12 percent against the Iranian rial on Tuesday, closing at 275,000 rials in the unofficial market in Tehran.
Gold sank nearly 1.8 million rials per gram compared to late Monday and benchmark bullion Bahar Azadi was trading at 146.2 million rials, down nearly 11 percent on Monday.
Traders said the rial firmed mainly because investors have started to lose confidence in the dollar in the run up to the US presidential votes where a defeat for US President Donald Trump is becoming increasingly likely.
They said recent government injections of hard currency into the market as well as news last week that some $5.5 billion worth of Iranian funds in neighboring Iraq had been unblocked also contributed to rial's surge.
However, deputy head of Tehran's Gold and Jewels Association said that dollar's fall was mainly a result of excessive supply of second hand gold into the market earlier on Tuesday.
"This caused the price of gold to reduce which caused the bullion to plunge and this issue, for a first time, led to the reduction of exchange prices in the market," Mohammad Kashtiaray was quoted as saying by the semi-official Tasnim news.
Iran's rial hit fresh lows against other currencies last week after Washington imposed a fresh round of sanctions on the country's financial sector by including 18 banks in its secondary bans.
The official price of dollar in Iran is 42,000 rials although it is only used for funding imports of staples and medicines.