Iran
Good nuclear deal more important than meeting deadline: Zarif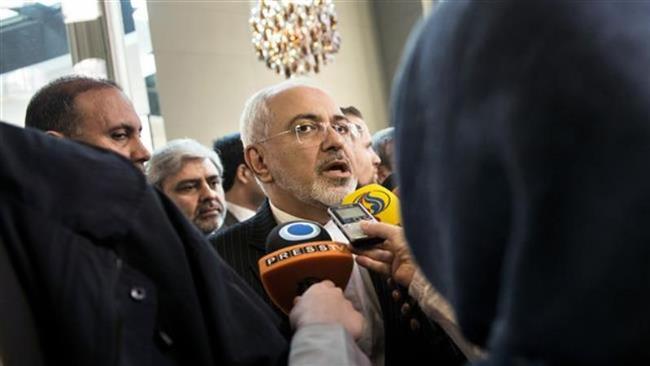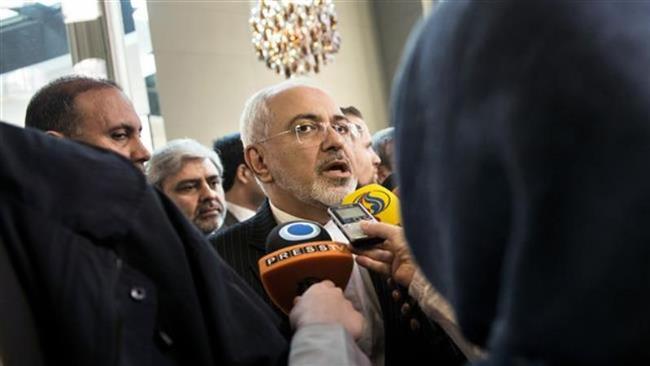 Iran's Foreign Minister Mohammad Javad Zarif says reaching a good deal with the P5+1 group of countries on Tehran's nuclear program has priority over meeting the self-imposed June 30 deadline, Press TV reports.
"We have always tried to finish the job (resolving Iran's nuclear issue) at the earliest possible opportunity. Of course, reaching a good and appropriate agreement is more important than [signing it] a few days sooner or later," Zarif told Press TV's correspondent in Luxemburg on Monday.
He made a trip to the European country to discuss various issues including Tehran's nuclear case with EU foreign policy chief Federica Mogherini and his European counterparts from the P5+1.
Regarding the removal of anti-Iran sanctions, the Iranian minister said any deal with the six world powers on Tehran's nuclear program should include the lifting of all sanctions simultaneous with the start of the implementation of nuclear measures by Iran.
"I think the issue of simultaneity has already been resolved in the Lausanne declaration. It was clear that sanctions will have to be lifted simultaneously with the implementation of the steps that Iran will take."
He further stressed that Iran's nuclear program is a peaceful one, without any possible military dimension (PMD).
"We have been very clear that there are no PMDs. Iranian nuclear program has always been peaceful," Zarif said, adding, "We have made it clear to the [International Atomic Energy] Agency that we are prepared to work with them in order to remove any concerns that they may have, provided that it is taking place within international law and respect for Iranian sovereignty."
Representatives from Iran and the P5+1 – the United States, the UK, France, China and Russia plus Germany – are holding extensive talks to finalize the text of a possible deal over the Islamic Republic's nuclear program by the end of this month.
The two sides seek to clinch a comprehensive final deal based on the mutual understanding reached on the key parameters of such a deal in the Swiss city of Lausanne on April 2.
In addition to the nuclear negotiations, "It is an opportunity to discuss the [Middle East] region's significant issues such as the crisis in Yemen, the situation in Syria and extremism in the region, in principle," Zarif said.