Economy
Governor: CBI Starts Asymmetric Economic War against Sanctions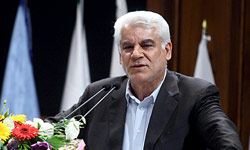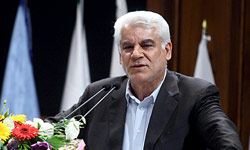 Governor of the Central Bank of Iran Mahmoud Bahmani announced that the CBI has set up a headquarters for asymmetric economic war against enemies' financial plots, including the sanctions.
"If we want to use the normal rules to deal with the sanctions, we will definitely be faced with problems, therefore, like military wars that we have a series of asymmetric tactics, we should start a series of asymmetric economic wars under these sanctions since these embargos are no less than a military war," Bahmani told reporters in Tehran today.
"We have started these asymmetric wars and hold meetings seven days a week and have set up a headquarters in the CBI to this end," he added.
The United States imposed additional sanctions against Iran's financial sector in late December.
US President Barack Obama authorized a law on New Year's Eve imposing fresh sanctions on financial institutions that deal with the Central Bank of Iran, Tehran's main clearing house for oil payments. The US has also persuaded the European countries to impose the same embargos against the CBI.
The extra US sanctions aim to squeeze Iran's oil sales, most of which are processed by the CBI, although many even in the West believe that the move would prove futile.
During the last two years, Iran has been replacing dollar with other currencies in its trade with the outside world.
Iran has replaced dollar in its oil trade with India, China, Russia and Japan. Late in November, the Reserve Bank of India (RBI) issued the needed permission to the Central Bank of Iran to open rupee accounts with two Indian banks, namely UCO and IDBI, as a long-lasting solution to the two countries' payment problems.
Both accounts were opened in the respective banks' Mumbai branches.
A top official of city-based UCO Bank said while payments for his country's oil imports would initially be in rupees, it would be then converted into a separate currency, which was yet to be decided by the apex bank.
Russia, opposing oil sanctions against Iran, has long promoted the ruble as an international currency which could be used in bilateral settlements.
In 2010 Moscow began offering to exchange ruble for Chinese Yuan as the two nations look to boost bilateral transactions in their own currencies and reduce their reliance on the dollar.
Tehran and Moscow announced in January that they have started using their own currencies (Rial and Ruble) instead of the US dollar in their bilateral trade exchanges.