Iraq
Gov't Forces Drive ISIL Terrorists out of Large Swaths of Land in Central Iraq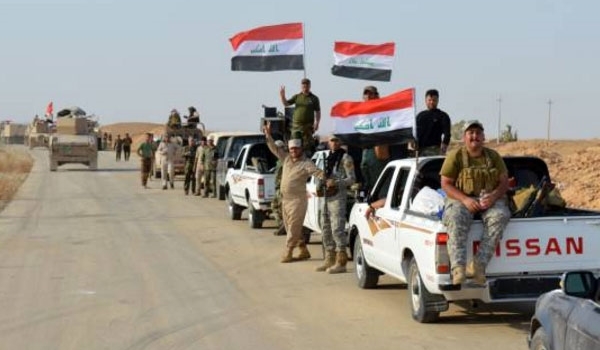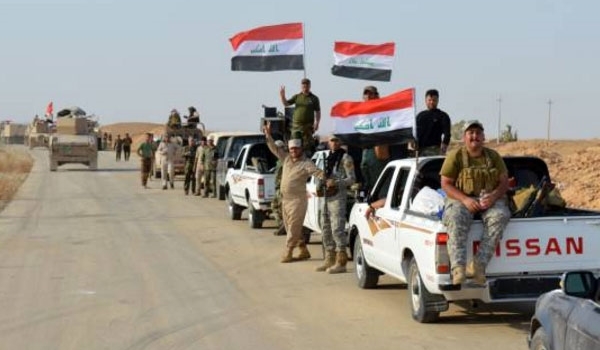 The Iraqi pro-government forces have freed almost 140 sq/km of territories from ISIL's occupation North of the terrorist-held town of Huweija in Kirkuk province, the official spokesperson for the Iraqi Army reported on Friday.
The spokesperson was quoted by the English-language Lebanon-based AMN as reporting that the Iraqi Armed Forces, led by Hashd al-Shaabi (Popular Mobilization Units), have liberated at least 15 villages in the Al-Shirqat region with a total area as large as 140sq/km, which is located directly Northwest of Huweija.
Once the Al-Shirqat region is cleared, the Iraqi forces will be able to penetrate the ISIL's last line of defense North of Huweija and enter this terrorist stronghold.
The Huweija operation began at dawn on Thursday morning and has been incredibly successful, given the terrorist group's fierce resistance to the Iraqi military's advance.
An Iraqi media outlet reported on Sunday that the Iraqi Army troops and popular forces managed to push ISIL terrorists back from a strategic region in Western Anbar at border with Syria.
The Arabic-language Elam al-Harbi reported that the Iraqi pro-government forces liberated Akashat region in the Western part of Anbar province.
Elam al-Harbi said that the army soldiers, the volunteer forces of Hashd al-Shaabi, Hashd al-Ashayer (tribes) and a regiment of police of Akashat stormed ISIL's defense lines and liberated the region, reopening Akashat's road to Highway.
It added that the pro-government forces are carrying out mop-up operations in the newly-captured region.