Syria
Gov't Forces Preparing for Major Anti-ISIL Operation in Eastern Syria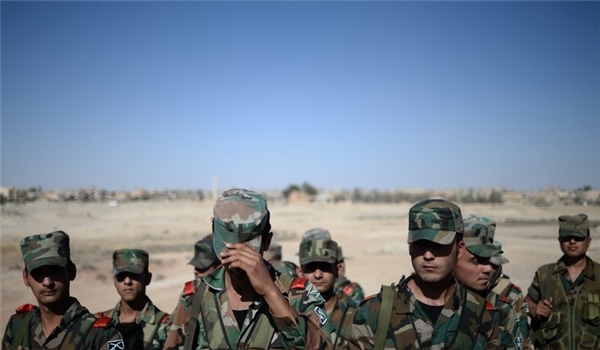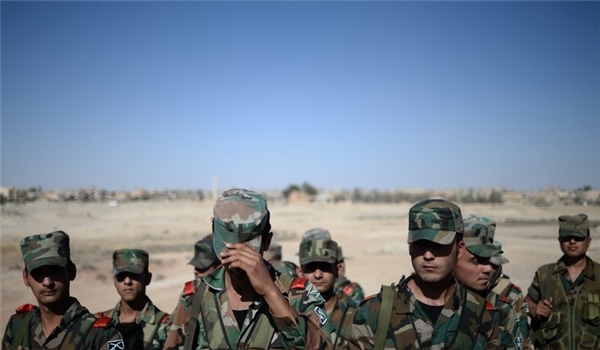 The Syrian Army forwarded more troops and military equipment to the Eastern deserts of Deir Ezzur on Wednesday, preparing for a large-scale operation to hunt down the remaining pockets of the ISIL terrorists.
The army dispatched the 4th Division and a part of Presidential Guard Forces to the Eastern desert of Syria from the small town of al-Dowayer up to the town of al-Hari near border with Iraq in Southeastern Deir Ezzur.
The army's growing military buildup in the Eastern desert of Deir Ezzur indicates that the government forces are preparing for a major operation to purge the entire region of the ISIL terrorists and put an end to any movement of the terrorists between Syria's Deir Ezzur desert and Iraq's Anbar.
The army's main objective is restoring sustainable security to the borders with Iraq.
On Monday, the army forwarded a large number of troops, including the 5th Division, more tanks and armored vehicles to the small towns of al-Sukariyah and Huweija al-Moshahedah near the town of Albu Kamal near the border with Syria.
In the meantime, tens of army men, a number of Russian forces, several cannons and heavy weapons arrived at Deir Ezzur military airport and were further sent to regions near the small town of al-Dowayer.
The army's military buildup in Eastern Deir Ezzur near the border with Iraq signifies Damascus' plan to kick off a major operation to hunt down the remaining pockets of the ISIL still operating in the desert-like region.