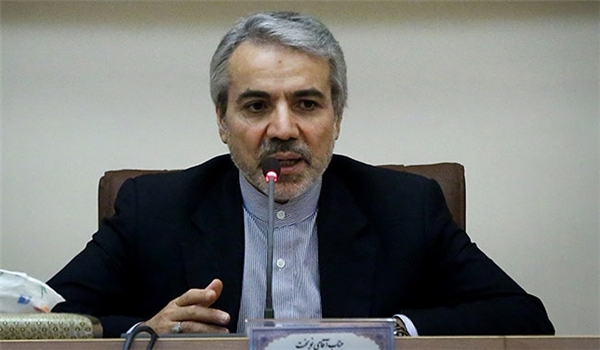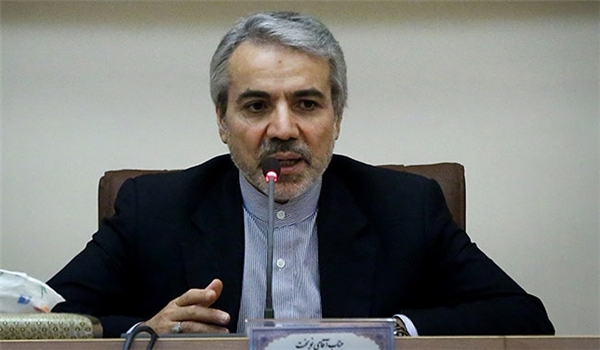 Iranian Government Spokesman Mohammad Baqer Nobakht underlined that the country plans to adopt special measures to prevent any impact of oil price falls on Iranian economy.
Nobakht said that the Islamic Republic will make economic plans according to the new oil prices to avoid potential economic setbacks, explaining that Iran had based its budget for the current Iranian year (started March 21) on assumptions that the price for each barrel of oil would be 100 dollars.
However, he said, oil prices fell to 93 dollars a barrel, which is 7 percent lower than the 100-dollar price projected in the original budget.
"We will compensate for this discrepancy through a mechanism of balancing expenditures in accordance with revenues," Nobakht told reporters on Wednesday.
"A budget deficit is brought about when, regardless of falls in revenues, we continue spending on the same track as before; but, we pursue a planned structure of expenditures; therefore, we will face no setbacks," he added.
His remarks came after Iranian Oil Minister Bijan Namdar Zanganeh called on the Organization of Petroleum Exporting Countries (OPEC) to make joint efforts to keep oil prices from falling further.
"Given the (ongoing) downward trend of the oil prices, the OPEC members should make efforts to offset their production to keep the prices from further instability," Zanganeh said in September.
OPEC is an international organization and economic cartel whose mission is to coordinate the policies of the oil-producing countries. The goal is to secure a steady income to the member states and to collude in influencing world oil prices through economic means.
OPEC is an intergovernmental organization that was created at the Baghdad Conference on 10–14 September 1960, by Iraq, Kuwait, Iran, Saudi Arabia and Venezuela. Later it was joined by nine more governments: Libya, United Arab Emirates, Qatar, Indonesia, Algeria, Nigeria, Ecuador, Angola, and Gabon. OPEC was headquartered in Geneva, Switzerland before moving to Vienna, Austria, on September 1, 1965.