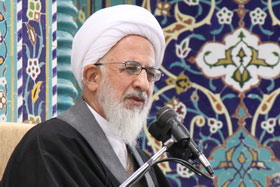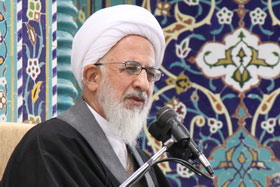 Senior Iranian cleric has stressed the need for introducing "a healthy Islamic economy" charter.
"Persuading westerners to convert to Muslims through changing their mindset is not an easy job but the end if achievable through providing a proper economic system, grand ayatollah Abdullah Javadi Amoli, said at a meeting in Qom, 120 Km southwest Tehran.
"If seminaries lay out a chart for healthy economic system, we will be able to achieve the envisaged goals," the ayatollah continued.
He pointed to the ongoing Occupy Wall Street demonstration which overwhelmed 800 cities in the United States and the collapse of socialism economy in the past and said " An Islamic establishment should present new practical plans so that American anti-Capitalism protesters would accept admit it , once they win in their [economic] Awakening.
"It is possible to lead the Middle East through ideological movements due to its Islamic record and traces of Islam in the region, but west can be handled only through a healthy economy," Amoli said.
The Ayatollah pointed to the prescriptions ordered in the Holy Qur'an on economics and said "according to the holy book, capitals should not be amassed by a limited number of people, the system which is followed in the west."
He denounced "lucre capital" and said gaining money through profiting is the main cause behind bankruptcy of many giant banks in the west.
He said lenders may temporarily enjoy a lucrative life are but bound to fail in the end.