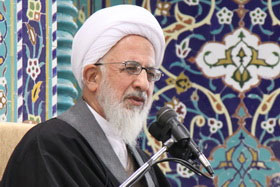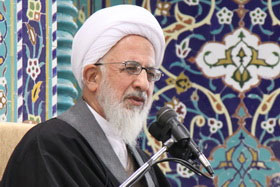 Iranian top jurisprudent met with a group of Egyptian revolutionaries warning the Egyptian nation to keep vigil against the enemy.
Grand Ayatollah Abdullah Javadi Amoli in a meeting with a group of Egyptian women revolutionaries, warned against enemies who are a constant threat, reported Taqrib News Agency (TNA).
He hailed the awakening of the Muslim nations and said Imam Ali (AS), first Ahl al-Bayt Imam and cousin of the Prophet (PBUH), had always had a special attention to the Egyptian nation.
He referred to the crimes of the former Egyptian government and said," It was not merely Egypt which was under oppression but Hajj, prayer and religion were prohibited by the enemy."
Grand cleric also referred to the responsibility of the Egyptian nation towards the hardships tolerated by the revolutionaries and said, "Martyrs have given their blood for Islam and Qur'an; hence, their martyrdom, detainees and those in exile should never be forgotten."
He also quoted a letter by Imam Ali (AS) to the people of Egypt which says," He who sleeps against the enemies should know that the enemies never go to sleep" and warned the revolutionaries to be vigil.