Syria
Grand Mufti: Jordanian Soldiers to Leave Syria in Tears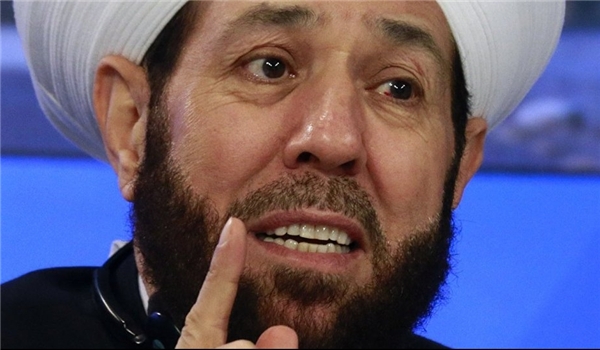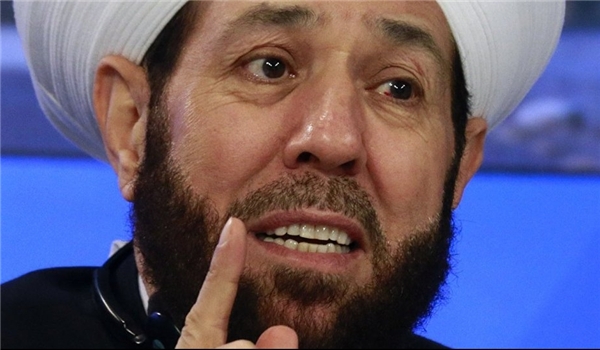 Syria's Grand Mufti Sheikh Ahmad Badreddin Hassoun blasted the Jordanian deployment along the border with Syria, warning that they would soon sustain a heavy defeat from the Damascus army.
"We don't fear the Jordanian military groups stationed at Syria's Southern borders and they will return after being defeated by the Syrian army," Hassoun was quoted as saying by SANA news agency on Saturday.
He, meantime, underlined the necessity for ending the war in Syria, and said, "We are standing beside the Syrian army in the fight against the Takfiri terrorism."
Reports said on Thursday that the Syrian army has dispatched hundreds of its forces stationed in de-escalation zones to the Southern borders of the country near Jordan.
Local sources in Sweida reported that the Syrian government has deployed its forces, stationed in the province, in regions near the Jordanian border after the recent moves by the US, British and Jordanian military men and terrorists.
Intelligent agents reported on Tuesday that the US, British and Jordanian forces are preparing for a possible invasion of Syria under the pretext of war on ISIL terrorists.
According to reports, Damascus has gone on the alert after intelligence reports gathered from surveillance drones suggested that the US, Britain and Jordanian militaries may be prepping a massive invasion of Syria.
Nearly 400 American and Jordanian military vehicles have been located at a Jordanian military base near the Syrian desert border, the reports said, adding there is no ISIL terrorists in the region in which the US, British and Jordanian forces are operating.
The reports further added that activities of these three countries at border are aimed at gathering Arab and Western forces in al-Zarqa camp in which there are now almost 4,500 gunmen.
The report went on to say that the gunmen in al-Zarqa camp have gone under training to battle the Syrian army to stretch a belt around Syria, a plan that is nothing more than an occupation.
The intelligence reports also said that the military convoys of the US, Jordan and Britain may launch an assault to help the West-backed Free Syrian Army (FSA) around the Al-Tanf border crossing.