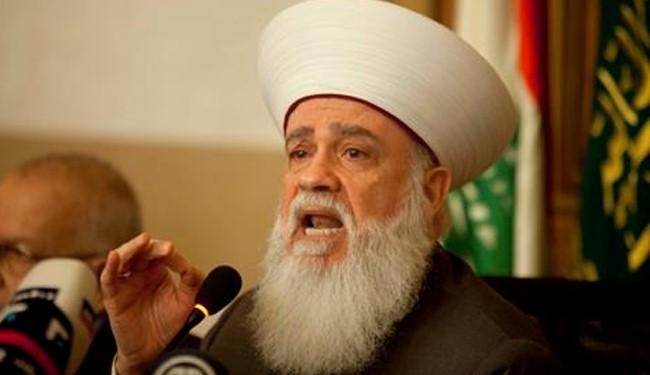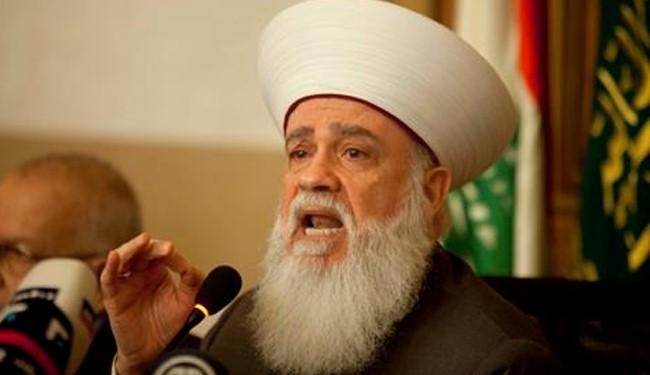 Lebanon's Grand Mufti Sheikh Mohammad Rashid Qabbani has warned against any action that would incite sectarian strife, on the occasion of the Prophet Mohammad's Birthday.
"Lebanon is going through dangerous and critical circumstances and we should be aware that an action that does not unify will lead to division among the Lebanese which in turn would plague us with sectarian and confessional conflicts," Qabbani said in a statement.
"Wise people should recognize the sensitivity of the situation in Lebanon because the country's security and stability are everyone's responsibility," he added.
"The occasion of the Prophet's Birthday comes this year as the Lebanese are preoccupied with their security and socio-economic situation and [there is] hope that trust would be restored between their leaders so that a government can be formed to restore normalcy," the mufti said.
Prophet Muhammad's birthday celebrations will be held on January 19th across the Islamic world.
"The unity of the Lebanese is primary and [we] should refrain from making speeches and statements that engender divisions," Qabbani added.
Lebanon has been reeling under a caretaker Cabinet for over eight months in the midst of a series of bomb attacks that mainly targeted the capital, killing dozens of people.