Europe
GRAPHIC VIDEO: 12 Killed, 50 Injured, Truck Crashes into Crowd at Berlin Market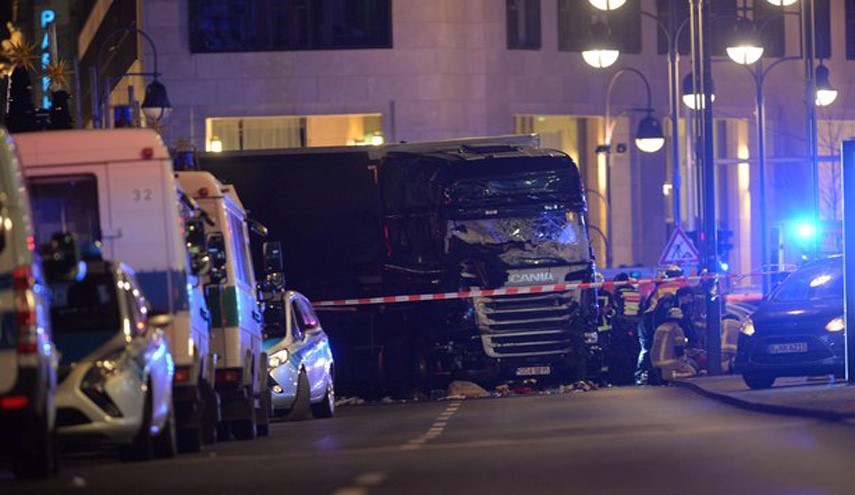 A large truck plowed into a crowd at a Christmas market in Berlin on Monday night, killing 12 people and injuring 50 others.
The truck drove over the sideway at Breitscheidplatz, a major public square near the location of the iconic Kaiser Wilhelm Memorial Church, in the inner city of Berlin, Berlin police tweeted.
According to witnesses, people screamed and ran desperately for shelter after the truck veered towards the crowd near the Christmas market.
According to the police, the passenger of the truck died on the spot, while a suspicious person was arrested near Breitscheidplatz following the incident.
"Whether it is the driver of the truck, is currently under consideration," Berlin police tweeted.
The motive of the incident remains unknown, but police have begun investigations which point to a possible terrorist attack.
Police have cordoned off the area near the Kaiser Wilhelm Memorial Church and many police cars and ambulances are still in the area.
The police have also called on citizens in Berlin to stay at home and not to spread rumors.
The background of the incident is still unclear, the police added. "I rushed here about half an hour after the incident. The policemen showed me around the site. It is fair to say that that's a very horrifying scene, while Kaiser Wilhelm Memorial Church is a symbol of peace, solidarity, and reconciliation," said Anselm Lange, chairman of the council of Kaiser Wilhelm Memorial Church.
German President Joachim Gauck and Chancellor Angela Merkel expressed their sorrow for those affected through social media.
A series of attacks have occurred in Germany this summer, raising concerns over the safety of the country because of a refugee influx in recent years.