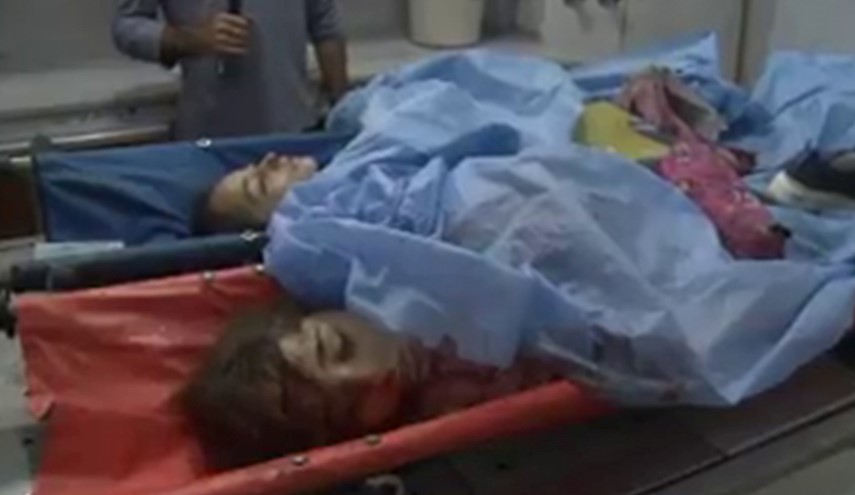 A bus station in the embattled Syrian city of Aleppo has been hit by a rebel mortar shell. Seven children came under fire, five were killed.
A mortar shell landed right next to a bus station in the government-controlled al-Hamadaneyah neighborhood of Aleppo, RT's Murad Gazdiev reported from the Al Razi hospital, where the victims have been brought.
A total of seven children and one adult were hit. Two girls, identified as Lama and Maria, died instantly, as they were closest to the spot the shell hit. The others were taken to the hospital.
"They were in the same class. They went to school together every day," RT reporter wrote on Twitter.
Two more children, a seven-year-old boy and an eight-year-old girl, are currently in critical condition. The boy "isn't going to make it" as his injuries are too severe.