Palestine
Great Satan US censures zionist israel over PA tax freeze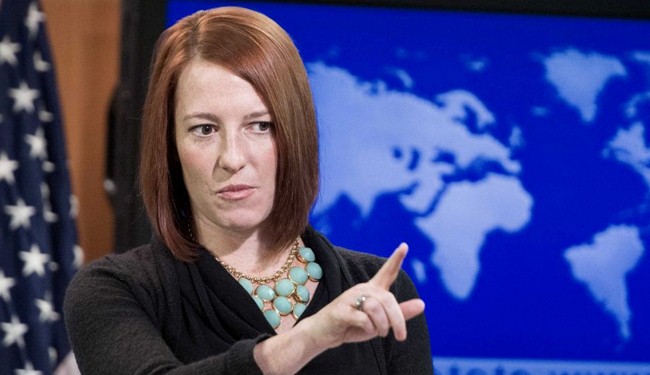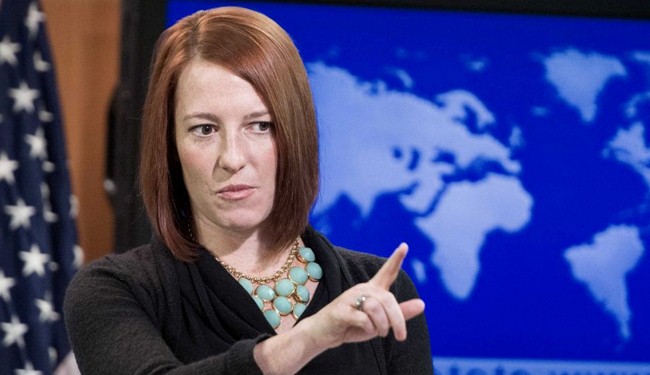 The US government has criticized a unilateral decision by the Israeli regime to freeze tax transfer to the Palestinian Authority.
State Department spokeswoman, Jen Psaki, said on Friday that Washington regards the move as "unfortunate."
The spokeswoman added that the US believes that "the regular transfer of the Palestinian Authority's tax revenues and economic cooperation between Israel and the Palestinian Authority has been beneficial and is important to the well-being of the Palestinian economy."
The revenues, which Israel collects on goods bound for the Palestinian market, amount to about $100 million a month and accounts for about two thirds of the Palestinian budget.
Israel also said it would suspend its participation in a gas exploration project off the coast of the Gaza Strip.
Israel announced on April 10 that it would significantly cut the tax funds allocated to the Palestinian Authority in retaliation for the Palestinians' bid to join several international treaties.
Palestinians made the decision after Tel Aviv failed to release Palestinian prisoners as promised, and moved forward with more Israeli settlement construction.
US Secretary of State John Kerry has also criticized Tel Aviv for failing to release the fourth and final group of prisoners according to an agreement.
Since the resumption of direct talks between Israel and the Palestinian Authority in July 2013, Palestinians have objected to a number of issues, including Israel's illegal settlement expansion in the occupied Palestinian territories.
The Palestinian Authority also refuses to recognize Israel as a Jewish state, saying it would not accept any agreement with Israel, which fails to include East al-Quds as the capital of future Palestinian state.
Israel has defied demands by the international community to stop construction of new settlements in West Bank and East al-Quds.