Iran
Great Satan US continues campaign against Iran vote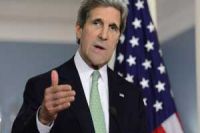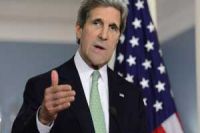 United States continues its criticism against Iran's upcoming presidential election, something that Tehran sees as blatant interference in its internal affairs.
The US Secretary of State John Kerry on a visit to the occupied lands on Friday, called into question the credibility of Iran's presidential election, criticizing the disqualification of candidates by Iran's top constitutional supervisory body, the Guardian Council.
He accused the body of choosing candidates representing the interests of the Iranian establishment.
On Wednesday, Iranian Foreign Ministry Spokesman Seyyed Abbas Araqchi strongly criticized the United States for making "baseless remarks" about the country's electoral process and interfering in its domestic affairs.
Araqchi stated, "The Iranian nation and the [world's] public opinion have witnessed over half a century of US support for dictatorial and despotic regimes in the region, and do not care for their obsolete claims in support of democracy".
The comments came after US State Department spokesman, Patrick Ventrell, criticized Iran's Guardian Council over the vetting process that has disapproved hundreds of presidential hopefuls.
On Tuesday, Iran's Interior Ministry issued the list of hopefuls approved by the Guardian Council, which is tasked with vetting hopefuls for candidacy and confirming the election results.