Asia-Pacific
Great Satan US dispatches 300 paratroopers to 'train' Ukraine National Guard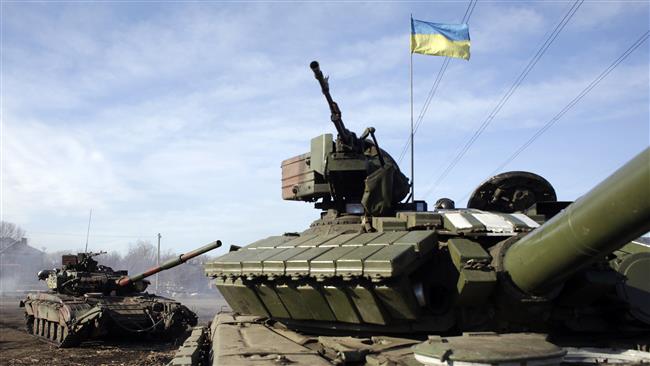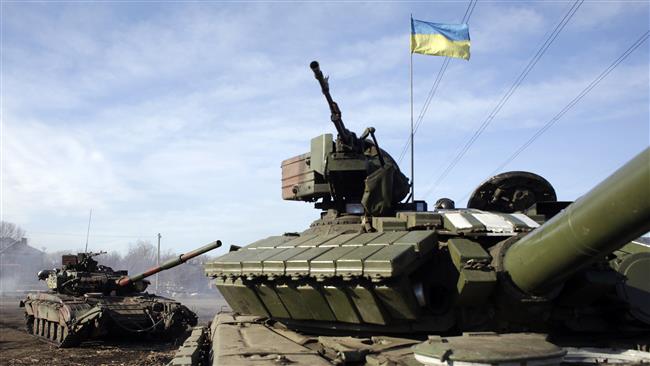 The US army has dispatched around 300 troops to Ukraine allegedly to train the Ukrainian National Guard (NGU), which is fighting pro-Russia forces in the east of the country.
Paratroopers from the 173rd Airborne Brigade arrived in the western Ukrainian city of Yavoriv on Tuesday and Wednesday, said Major Jose Mendez, the operations officer for the brigade.
"We will be conducting classes on war-fighting functions, as well as training to sustain and increase the professionalism and proficiency of military staffs," he pointed out.
Mendez added that the troops will train three battalions of the Ukrainian army for six months.
The US move is expected to further heighten tensions in the restive eastern Ukraine and endanger a fragile truce deal that was recently signed between the warring sides.
As part of the ceasefire agreement clinched in the Belarusian capital city of Minsk on February 12, the two sides of the Ukrainian conflict agreed on the withdrawal of heavy weapons from east Ukraine front lines.
Moscow sees Washington's hands behind the coup which toppled former Ukrainian president, Viktor Yanukovych in 2014.
Deposed Ukrainian president, Viktor Yanukovych, speaks to journalists in the southern Russian city of Rostov-on-Don, March 11, 2014. © AFP
Russia has also slammed the US for escalating the tension in the violence-ravaged east of Ukraine through arming the Ukrainian army.
The Moscow-Washington relations have cooled sharply after Ukraine's Black Sea peninsula of Crimea joined the Russian Federation following a referendum in March 2014.
Relations were strained further after Ukraine launched military operations in mid-April 2014 to silence the pro-Russia protests in the country's mainly Russian-speaking regions in eastern Ukraine.
Kiev, the US and the European Union accuse Moscow of involvement in the chaotic situation in eastern Ukraine and have imposed a series of sanctions against Russian and pro-Russia figures. Moscow, however, rejects the accusation.