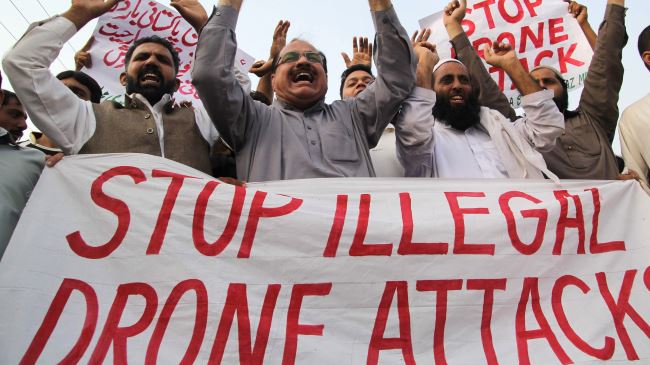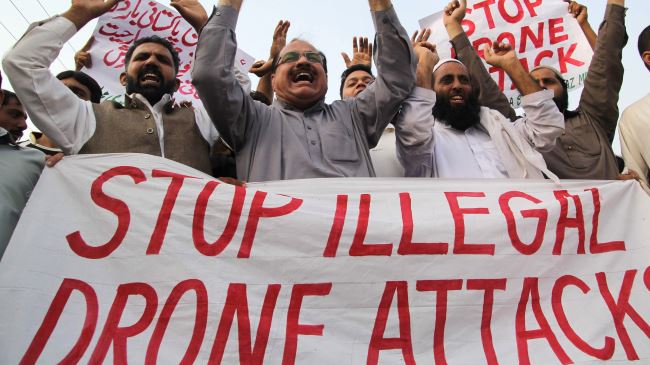 A US drone attack has killed at least four people in a restive northwestern Pakistani tribal area.
The drone attack took place at the Laman village in North Waziristan, taking the toll from a flurry of strikes this week to 25.
A senior security official said the drone strike took place before midnight and added that there were "foreigners" among those killed.
There has been a spike in drone attacks in North Waziristan this month.
On Tuesday, an unmanned US aerial vehicle fired missiles at a compound in the village of Kund Ghar of the mountainous Shawal area in the North Waziristan, claiming the lives of at least six people.
Islamabad has repeatedly protested the deadly strikes, which have continued in the tribal areas since 2004.
Washington claims the targets of the drone attacks are pro-Taliban militants, but local officials and witnesses maintain that civilians have been the main victims of such raids over the past few years.
The drone strikes are part of the US government's official targeted killing policy, which calls for the assassination of potentially anti-US militants in Muslim counties in Asia and North Africa.
The Pakistani military also launched a major anti-militant offensive in North Waziristan in June and say they have killed more than 1,000 so far, with 86 soldiers losing their lives in the operation.