Palestine
Islam
Middle East
Great Satan US Envoy 'Dreaming' More Countries Will Betray Islam by Normalizing Ties with Zionist Entity
US Ambassador to the UN Linda Thomas-Greenfield is "optimistic" that more countries will normalize relations with the Zionist entity as part of the so-called Abraham Accords. and is working on making it into a reality.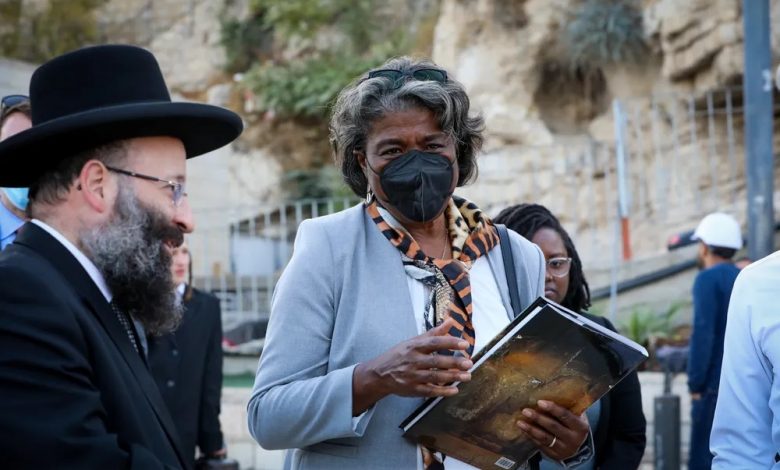 In an interview with Israeli Ynet News, the US envoy said she is "working on making it into a reality."
"I can't say soon, but I can say I'm optimistic. And I can tell you that I am working on that issue with the Israeli PR in New York, and we will continue to look for opportunities," Thomas-Greenfield said during a visit to the Zionist entity.
Thomas-Greenfield, however, did not give an update on the course of talks aimed at establishing relations between the occupation regime and Saudi Arabia.
The so-called Abraham Accords originally included the United Arab Emirates and Bahrain, with the later additions of Sudan and Morocco.