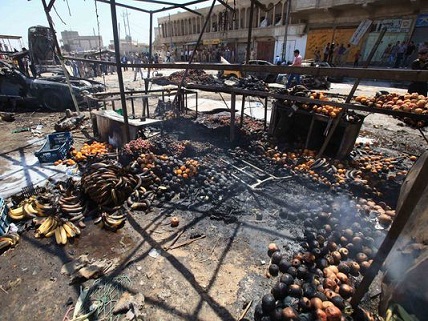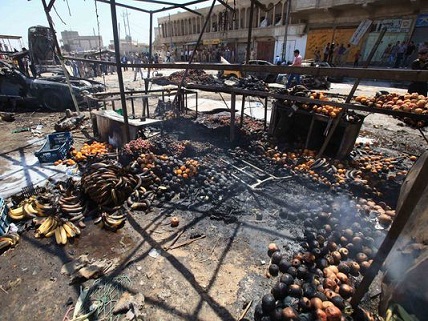 Five car bombs north of Baghdad killed 19 people Iraq attacksThursday, while attacks elsewhere in Iraq left seven more dead, officials said, the latest casualties in a nationwide spike in unrest.
The attacks come as Prime Minister Nuri al-Maliki visits Washington to press for military equipment and greater cooperation in fighting militants.
In Thursday's deadliest attack, twin car bombs in a residential area in Tuz Khurmatu, a disputed town north of Baghdad, killed seven people and wounded 42 others.
Three of the dead were from the same family.
As emergency responders rushed to the scene of the attack, a third bomb went off, but did not cause any casualties.
Two more near-simultaneous car bombs went off in Khales, a restive town north of Baghdad, as a police patrol was passing, killing five people, including a policeman, officials said.
The attack, which struck in area filled with car dealerships, also wounded 15 others, including four policemen.
Another car bomb in Muqdadiyah, north of Baghdad, killed four people.
Police meanwhile found the bodies of three blindfolded women bearing multiple gunshot wounds to the head, execution-style, at an empty plot in a Shiite-majority neighborhood in northeast Baghdad.
A police officer and a medical official said initial investigations showed the women were shot earlier on Thursday.
Also on Thursday, gunmen killed a soldier and wounded two others in an attack targeting their patrol in the northern city of Mosul, while a roadside bomb targeting an army patrol northwest of the city left a soldier dead and two others wounded, officials said.
And two separate gun attacks and a roadside bombing north of the capital killed five people, including an anti-Qaeda militiaman, police and doctors said.