Africa
Great Satan US increases military operations in Somalia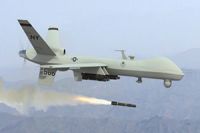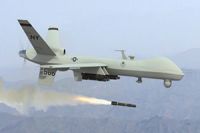 Great Satan US has stepped up its military operations in Somalia in recent months, after al-Shabab fighters attacked an uptown shopping mall in Kenya's capital Nairobi.
According to Press TV, Washington has significantly increased its drone operations in Somalia since October 2013.
Experts say, however, that US drone attacks violate the sovereignty of other countries and mostly leads to civilian casualties.
Abdi Noor Siad, a security expert said: "The US has no respect for international law. They violate the territorial integrity of countries, and carry out their drone activities. As we have always witnessed, the drone attacks mostly kill and injure civilians."
The Pentagon has also funded the African Union Mission to Somalia, engaging 22,000 African forces to fight the Somali armed group.