Iran
Great Satan US, Kingdom of treachery UK plotting to mar Iran election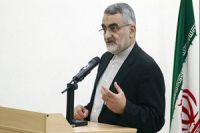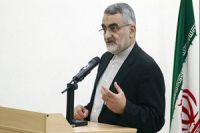 A senior Iranian lawmaker says the United States and Britain are seeking to discourage a large turnout in Iran's upcoming presidential election.
Chairman of Iran Majlis (parliament) National Security and Foreign Policy Committee, Alaeddin Boroujerdi, said on Friday, "In this election, we are faced with extensive plots by the enemies of the Islamic Republic, especially the US and Britain, to reduce participation of people and mar the electoral process".
He added that Washington and London are attempting to disrupt the election because the vote is yet another chance for Iranians to demonstrate their national resolve.
Boroujerdi stated that massive turnout will strengthen Iran's international position, foil anti-Iran policies of arrogant powers, and force them to reconsider their attitude toward Iran.
Iran is bracing for its 11th presidential election scheduled for June 14, when Iranians will attend over 66,000 polling stations across the country. Expatriates can also cast their ballots at 285 polling stations to be set up overseas.