Afghanistan
Great Satan US-led airstrike kills 20 in Afghanistan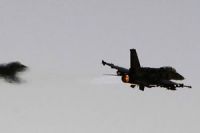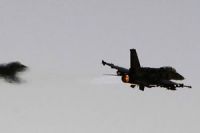 Afghan security officials say a US-led airstrike has killed at least 20 people and injured several others in Afghanistan's troubled southern province of Helmand.
Local security officials said the airstrikes happened in Marja district of Helmand. Following the attack, which took place on Sunday, the provincial authorities issued a statement, saying all those killed were Taliban militants.
The Taliban have not yet confirmed any casualties, and made no comments on the airstrike.
US-led forces have increased their airstrikes against civilian areas of Afghanistan in recent months.
Thousands of people have died in US-led airstrikes in Afghanistan since the invasion of the country. The Afghan government has repeatedly called on foreign forces to stop the airstrikes in residential areas.