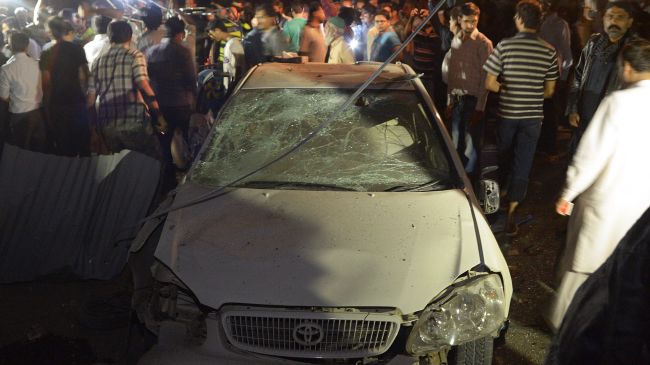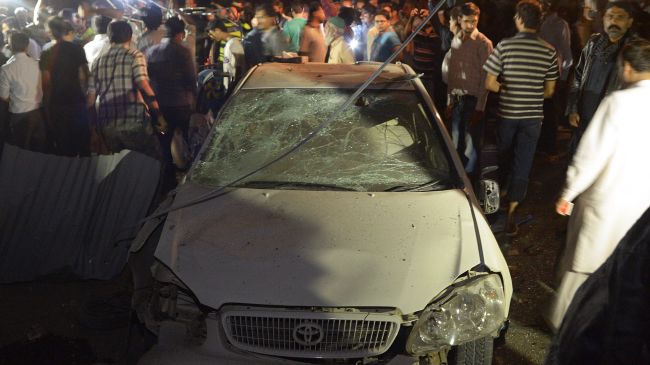 Two explosion in a busy area in Pakistan's southern city of Karachi has claimed at least seven lives.
According to reports, 40 people were also wounded in the blasts, which took place in the predominantly-Shia neighborhood of Ancholi on Friday.
Reports say that women and children were among those injured in the twin bombings, which damaged shops, cars as well as power transmitters, causing a blackout in the area.
Police authorities said the explosives were planted on two motorcycles parked close to cafes and tea stalls in the area.
It is not clear who carried out the attacks, but al-Qaeda and its offshoots have been behind similar incidents in the past.
Security forces have been put on high alert across the city following the deadly incident.
The attack was denounced as a cowardly act by Sindh province's Information Minister Sharjeel Memon.
Shia groups have also condemned the blasts.
Mass rallies were held on Friday against a recent deadly attack on Shia Muslims that left eight people dead in the volatile city of Rawalpindi.
The major protest rallies were held in Karachi, Lahore, Islamabad and Rawalpindi where demonstrators chanted slogans against the ongoing violence aimed at Shia Muslims across the country.
Human rights groups have criticized the Pakistani government for its failure to stem the rising tide of violence against the country's Shia Muslims.
According to Human Rights Watch, about 400 Shia Muslims were killed in 2012 in Pakistan.
Shia Muslims in Pakistan say the government must take decisive action against the forces involved in the targeted killings. They also accuse Islamabad of failing to provide security for the Muslim community.