Afghanistan
Great Satan US senators want a say on military presence in Afghanistan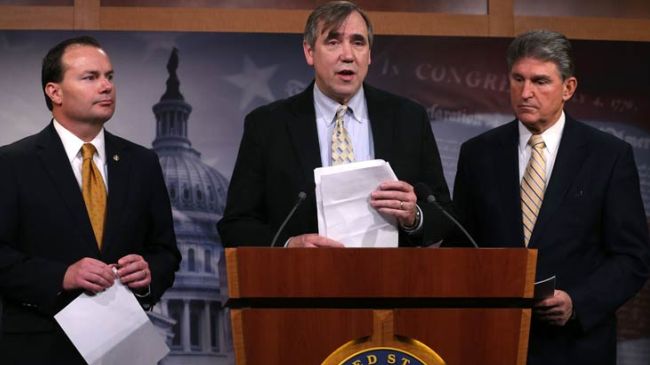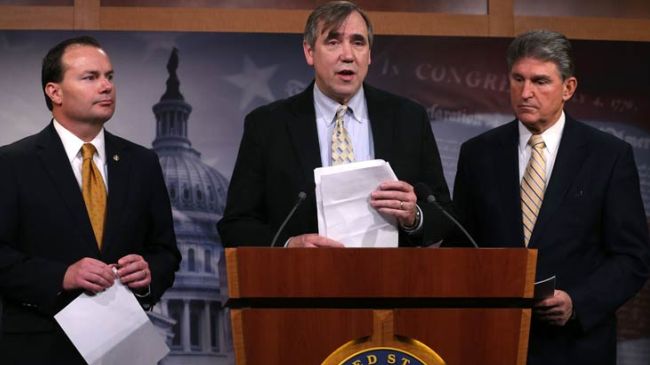 A bipartisan group of US senators have called on President Barack Obama to seek congressional approval if he wants to keep US troops in Afghanistan after 2014.
The Obama administration is discussing a bilateral security deal with the Afghan government that might allow thousands of US troops to stay in Afghanistan for up to a decade beyond 2014.
The US is pressuring Afghan President Hamid Karzai to sign the security agreement. However, despite pressures from Washington, Karzai has so far refused to sign the deal, and instead has set out conditions for continued US presence in his country.
US Senators are now saying that even if the security agreement between the two countries is signed, the White House and the Pentagon should not be the only decision makers for the future of US troops in Afghanistan as they want to have their say in the decision-making process, too.
"We are introducing a bipartisan resolution to say before any American soldier, sailor, airman or Marine is committed to stay in Afghanistan after 2014, Congress should vote," Sen. Jeff Merkley (D-Oregon) told reporters on Thursday.
Sen. Mark Lee (R-Utah) also said that "after more than a decade of war, Congress, and more importantly the American people, need to have a voice in this debate."
In 2001, former US President George W. Bush announced the beginning of the war on Afghanistan, which has been the longest-running war in US history. thousands of Afghan civilians have been killed in CIA-run drone strikes and US-led forces' night raids on Afghan homes.
A CNN/ORC International survey, released in December, showed America's longest war has become its most unpopular one as well. The poll indicated that support for the war in Afghanistan among Americans dipped to just 17 percent and that a majority of Americans would like to see US troops out of Afghanistan before the December 2014 withdrawal deadline.