Europe
Greece not to pay IMF loan due Tuesday: Finance minister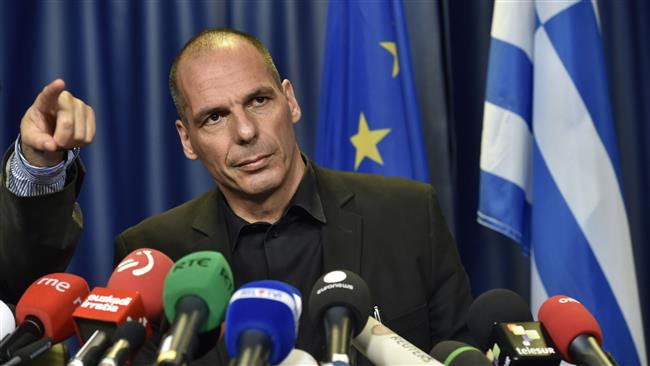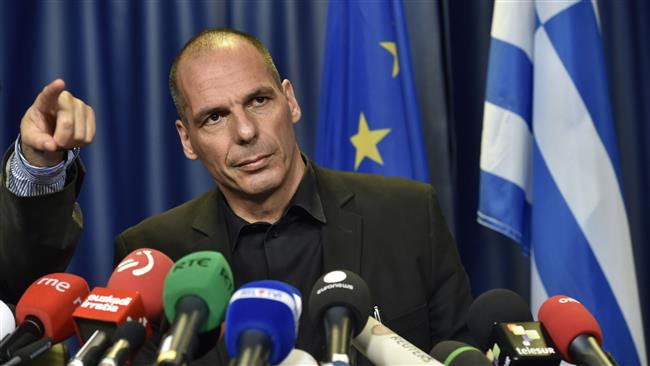 Greek Finance Minister Yanis Varoufakis has told reporters that his country will not pay its loan installment to the International Monetary Fund (IMF), which is due on Tuesday.
As he was walking into the Finance Ministry building in Athens, a reported asked if Greece will pay the €1.6 billion due to the IMF, to which Varoufakis answered by saying "no."
The Greece finance minister also noted that his country still holds hopes it would be able to clinch a last-minute deal with creditors on an aid package.
The crisis over Greece's loan default reached fever pitch on Friday after the country's Prime Minister Alexis Tsipras unexpectedly called for a referendum on July 5 to allow people decide on the terms of Greece's bailout deal with the so-called troika of international lenders – IMF, European Central Bank and European Commission.
On Tuesday, Tsipras took a defiant position toward the lenders by urging the people to vote 'no' in the referendum on EU bailout proposals as Greeks rallied in Athens against austerity measures.
Meanwhile, there are speculations that Tsipras is trying to reach some sort of last-minute deal with creditors before the European part of Greece's bailout expires at midnight (2200 GMT).
A Greek official, speaking on condition of anonymity, was quoted by the AP as saying that Tsipras has spoken with European Commission President Jean-Claude Juncker, European Central Bank chief, Mario Draghi, and European Parliament president, Martin Schulz.
Tsipras has told lenders that his country will not pay €1.6 billion euros (USD 1.8 billion) due to IMF unless a last-minute bailout deal is struck between the two sides.
According to an anonymous EU source, European Commission President Jean-Claude Juncker has presented an offer for such a deal to Tsipras on Monday evening.
The offer requires the Greek prime minister to accept in writing the final proposal made by Greece's creditors and accept to campaign for a "yes" vote in the referendum on the bailout deal.
Tsipras, however, said on Monday evening that his government will not continue to serve if the Greek people voted in favor of the creditors' proposal, and ensuing austerity measures.
Fears are currently rife among analysts that possible default on IMF loan would be the first step towards Greece going bankrupt, and a prelude to the country's exit from the eurozone, also known as Grexit.
Member of executive board of the European Central Bank (ECB), Benoit Coeure, told the French newspaper, Les Echos, that the possibility of Grexit must be taken seriously, in light of the current standoff between the country and its creditors.
"The exit of Greece from the eurozone, which has been a theoretical proposition, can unfortunately no longer be ruled out," Coeure added.