Syria
Greece prevents Syrian govt. plane from refueling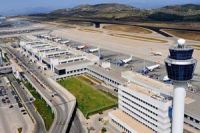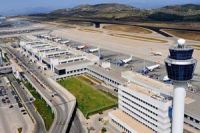 Greece has reportedly prevented a plane carrying the Syrian government's delegation to international talks in Switzerland from refueling at Athens airport.
Syrian state TV on Tuesday reported noting that all airspace permissions had previously been granted for the flight "The delegation's plane landed at Athens international airport and was prevented from refueling."
The Greek Foreign Ministry, however, downplayed the three-hour delay as "a small delay over formalities." It also said the issue had been settled and that the plane had been cleared for take-off.
Greek air traffic controllers, however, said the plane was still in Athens.
The broadcaster said the lengthy delay might result in the cancellation of a planned meeting between Syrian Foreign Minister Walid al-Muallem – who was on the plane – and United Nations Secretary General Ban Ki-moon.