Europe
Middle East
Turkey
Greece says Turkey encroaching on its territory, threatening NATO's cohesion
Greece says Turkey is attempting to encroach on its territorial waters and threatening the cohesion of NATO through "illegal and provocative behavior" in the eastern Mediterranean Sea.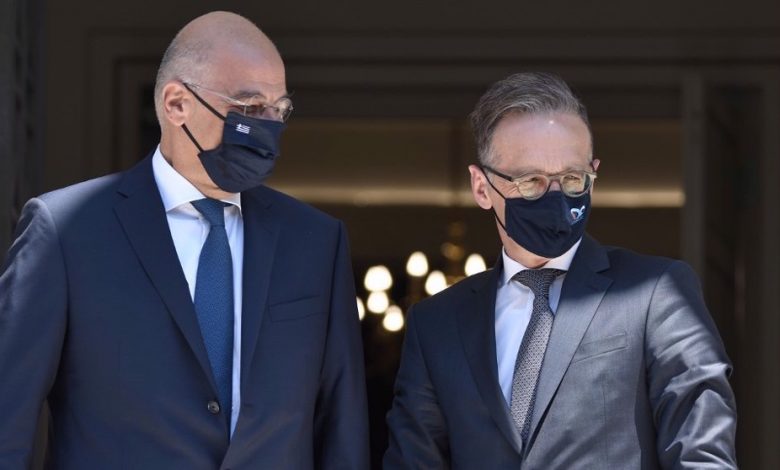 Turkey announced last week that it was going ahead with plans to carry out oil and gas drilling operations in an area between Cyprus and the Greek island of Crete, in the Eastern Mediterranean Sea. On Tuesday, the Turkish navy issued an advisory known as Navtex for seismic surveys there.
The Greek Foreign Ministry said on the same day that the advisory covered part of the Greek continental shelf and called on Ankara "to immediately cease these illegal actions which violate our sovereign rights and undermine peace and security in the area."
Also on Tuesday, Greek Foreign Minister Nikos Dendias said Turkey's behavior was "illegal" and "provocative."
"The illegal and provocative behavior of Turkey has a serious backlash not only to peace and stability in the Eastern Mediterranean but to the cohesion of NATO and to its relations with the European Union (EU)," Dendias said.
Greece also put its armed forces on high alert throughout the territory in anticipation of Turkey's plan.
The two NATO members are at loggerheads over overlapping claims for hydrocarbon resources in the Mediterranean waters.
Separately on Tuesday, Greek Prime Minister Kyriakos Mitsotakis called for EU sanctions if Ankara did not back down on exploration for natural resources in the waters.
"Turkey is unfortunately adding another link in hostile actions against Greece, against Cyprus and the EU as a whole," Mitsotakis told German Foreign Minister Heiko Maas, who was visiting Athens.
"Questioning the sovereign rights of Greece and Cyprus is, ultimately, questioning the rights of Europe. We anticipate the support of our allies. As long as Turkey continues to take this path, sanctions on Turkey will be a one-way street," the Greek prime minister said.
Turkey's claims to drilling rights have also upset other countries around the corner of the sea, including Cyprus. The Cypriot government has previously called Turkey a "pirate state" over Ankara's resumption of drilling operations in the waters.
The EU has announced plans to slap sanctions on Turkey over its drilling in the eastern Mediterranean off Cyprus.