Europe
Greek banks to remain closed all week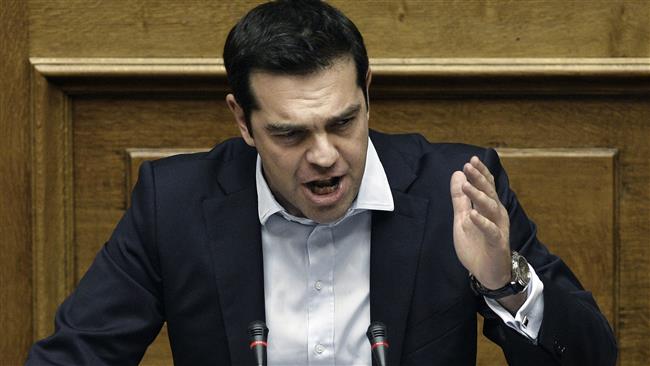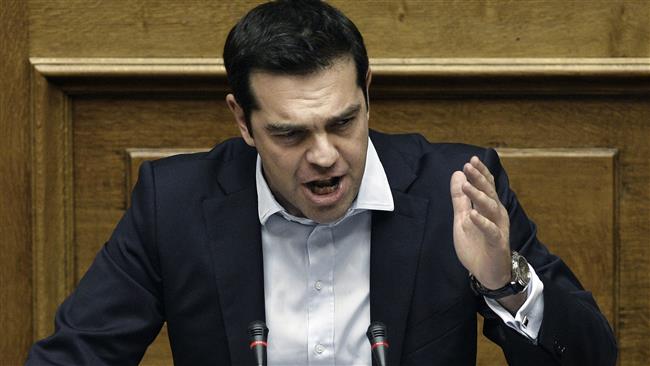 The Greek government has confirmed that banks in Greece will remain shut throughout the week following a decision by the European Central Bank (ECB) that it would no longer extend emergency funding to Athens.
In a late Sunday decree, the ECB cited the "extremely urgent" need to protect the financial system due to the lack of liquidity. The document was published in the official government gazette after Athens decided to hold a July 5 referendum on its debt crisis at a marathon cabinet session Sunday night.
The decree further said the adopted measures, including the shutting down of the Athens stock exchange on Monday, were reached as a result of the eurozone's decision "to refuse the extension of the loan agreement with Greece."
Cash withdrawals from Greek banks will be limited to €60 per day for the week, the decree added.
While the Eurozone finance ministers put the blame on the Greek government for breaking off negotiations, Athens described the creditors' terms as "not viable," demanding an extension of its current deal until after the referendum concludes.
"[Rejection] of the Greek government's request for a short extension of the program was an unprecedented act by European standards, questioning the right of a sovereign people to decide," said Greek Prime Minister Alexis Tsipras during a televised address to the nation on Sunday.
He further said that he had forwarded a new request for an extension to the bailout, adding, "I am awaiting their immediate response to a fundamental request of democracy."
Talks late last week between Greece and the eurozone nations over the terms of the bailout concluded without an agreement, prompting Tsipras to call for a referendum on the issue.
The Greek parliament later ratified the cabinet's decision to hold a referendum.
This is while Greece is risking a default and moving ever closer to a potential exit from the 19-member eurozone.
Greece is due to make a €1.6 billion payment to the International Monetary Fund (IMF) on Tuesday, when its current bailout expires.
The ECB, the IMF and the European Commission form the troika of Greece's creditors.