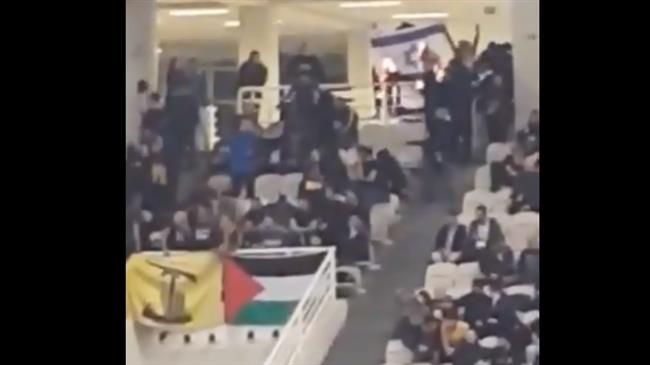 Greek basketball fans have waved flags of Palestine and the Lebanese resistance movement Hezbollah during a match against an Israeli team and burned Israel's flag.
The event took place during the Gameday 9 match of the European Basketball Champions League (BCL) hosted by the Greek Athletic Union of Constantinople (AEK) against the Israeli Hapoel Jerusalem team in the Greek capital Athens on Wednesday.
Images of the event were widely shared on social media.