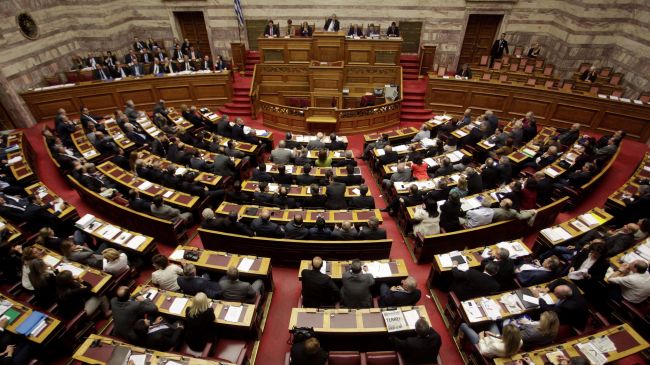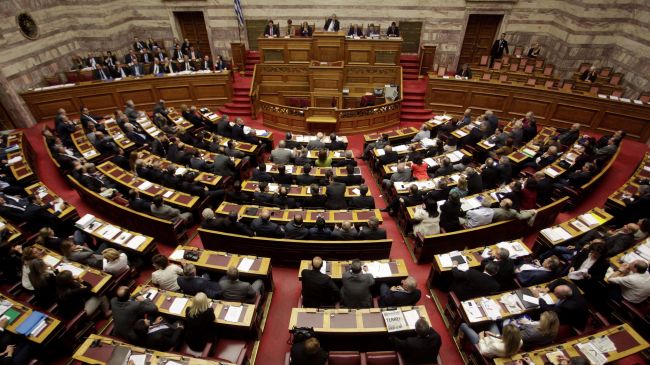 Greece's parliament has begun debating a vote of no confidence called for by the main opposition party following a police raid on former state broadcaster ERT's headquarters.
The discussions were launched on Friday after the leftist opposition party, SYRIZA, submitted the motion a day earlier.
SYRIZA leader Alexis Tsipras said the government had "no popular mandate" for its policies concerning ERT.
Ahead of the scheduled confidence vote on November 10, fierce discussions were expected to take place as the ruling coalition has a small majority in parliament, with 155 deputies in the 300-seat assembly.
It is reported that SYRIZA believes the vote would put Prime Minister Antonis Samaras in a difficult situation, forcing him to either reiterate his coalition's stated 'red lines' opposite Greece's international lenders or to admit that new austerity measures are needed.
The opposition's call for the censure vote followed a police raid in November 7 on ERT's headquarters in Agia Paraskevi, a suburb in the north of the capital, Athens.
Law enforcement officers evicted all the employees who had occupied the building since June when the government shut down the broadcaster and dismissed its 2,600 staff.
Greek Prime Minister Antonis Samaras announced the closure of the ERT in an effort to keep Greece's foreign creditors satisfied that the country had been fulfilling its debt restructuring and bailout commitments.
This is while inspectors from the troika of European Commission, European Central Bank and the International Monetary Fund arrived in Athens on November 6 to resume their latest bailout review.
Greece has relied on international rescue loans for economic survival since 2010. Athens has promised its international creditors it will cut 4,000 state jobs and put 25,000 civil servants on a redeployment scheme by the end of 2013.
Greece has been at the epicenter of the eurozone debt crisis and is experiencing its sixth year of recession, while harsh austerity measures have left tens of thousands of people without jobs.
The country's unemployment is currently above 27 percent, banks are in a shaky position, and pensions and salaries have been slashed.