Europe
Greek journalists strike against pension reforms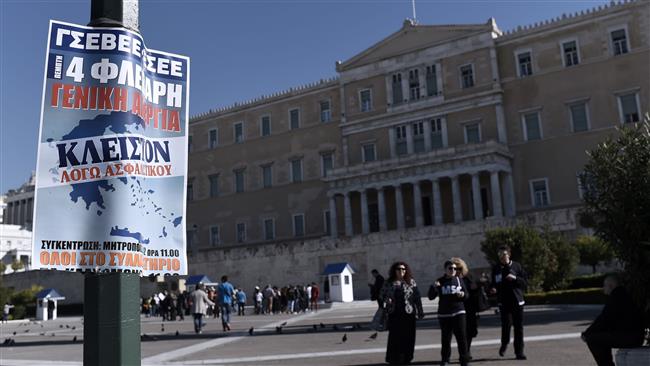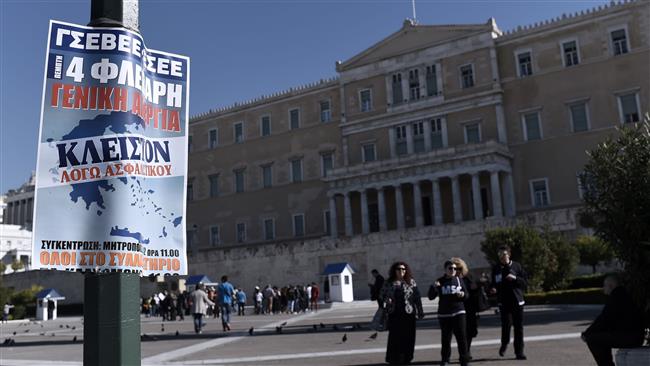 Greek media on Wednesday pulled all news broadcast off the airwaves and news websites were left without updates ahead of a general strike set to disrupt services across the country in protest against pension reforms promised to international creditors.
The newspaper staff also quit their offices so that no prints will be available on Thursday.
The 24-hour labor action comes one day ahead of the general strike called by Greek unions which will see all schools and public offices shut down. State-run hospitals have also declared that they will operate on emergency staff only.
The strike action is directed against the government's plans to lower the maximum pension to 2,300 euros a month from the current 2,700 euros.
The nationwide strike is also against a new minimum guaranteed basic pension of 384 euros.
The administration of Prime Minister Alexis Tsipras seeks to merge pension funds and increase social security contributions by both employers and staff.
The plan, which is part of Greece's promises to its international creditors for carrying out reforms in the economy, has been criticized by a wide array of professional classes, from lawyers and engineers to sailors and farmers.
Over the past two weeks, farmers have been gathering at dozens of locations on Greece's national highways, intermittently blocking traffic with their tractors.
Under a plan signed in July 2015 with the troika of international lenders, namely the European Commission, the European Central Bank and the International Monetary Fund, Greece has promised to save 1.8 billion euros from state spending on pensions in return for a three-year bailout package it receives from the creditors.
Critics of the reform plan say, however, that the reform will cause majority of the professions to pay most of their income in social security contributions and taxes.