Europe
Greek police fire tear gas at anti-austerity protesters in Athens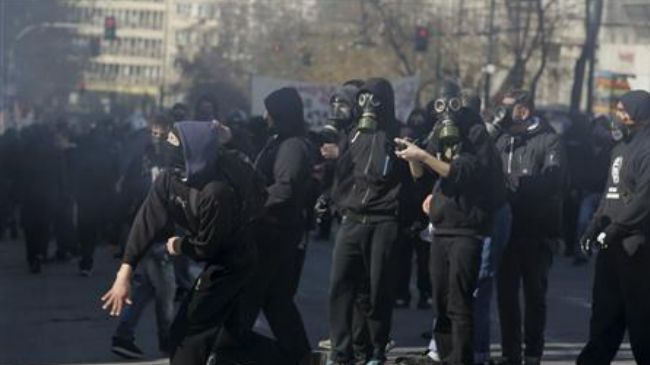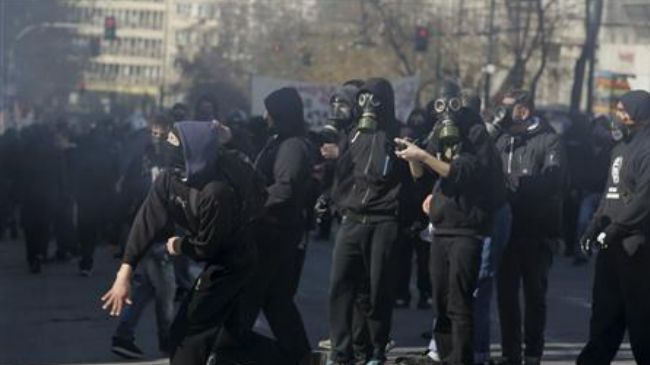 Greek police fire tear gas at anti-austerity protesters in Athens
Police have fired teargas to disperse protesters in the Greek capital, Athens, as tens of thousands of workers marched in protest to government's austerity measures.
More than 50,000 people participated in a 24-hour general strike, across Greece on Wednesday to protest the imposed spending cuts and tax hikes.
Scuffles broke out between riot police and protesters in Athens, with police forces firing tear gas at stone-throwing protesters, who were marching to the Parliament building while beating drums and chanting "Robbers, robbers."
Protesters also clashed with police in the city of Iraklio on the island of Crete, after they overturned a squad car.
Elsewhere in the northern metropolis Thessaloniki, protesters set a TV crew car on fire and smashed the front windows of shops.
The nation-wide strike, which is the first major anti-government protest in Greece this year, caused massive disruption to flights and ferries.
It also affected schools, hospitals and government services, as teachers, doctors and lawyers participated in the event organized by private sector union GSEE and public sector union ADEDY.
The strike came after the government of Prime Minister Antonis Samaras pushed through a wide range of cost-cutting measures in a bid to reign in its debt.
Greece has been at the epicenter of the eurozone debt crisis and, experiencing its sixth year of recession and grappling with harsh austerity measures. It has been relying for nearly three years on international rescue loans to keep it afloat.