Europe
Greek police, protesters clash at demo against mining project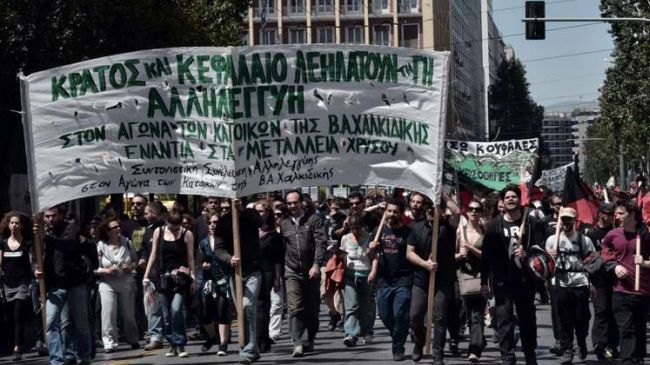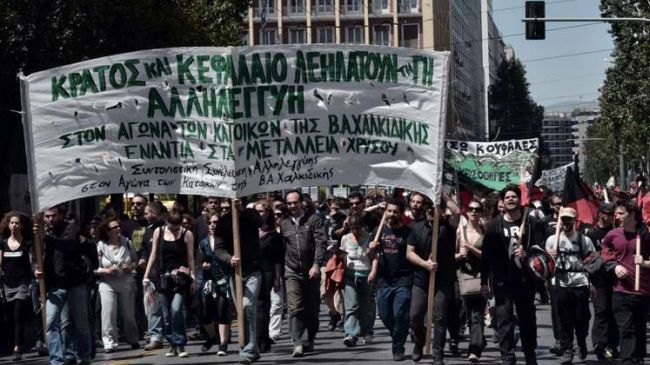 Police in Greece have clashed with demonstrators protesting against a controversial Canadian gold mining project in the northern peninsula of Halkidiki.
The demonstration was held at the site of Hellenic Gold in Halkidiki on Sunday. Police used tear gas to disperse the crowd of protesters.
According to the state-run Athens News Agency, eight riot police officers and one female activist were injured in the incident. Police reported that three people were also detained in connection to the clashes.
The protests began in 2011 when the mining company, which is a subsidiary of Canadian firm Eldorado Gold, received the Greek government approval to dig in the region.
Halkidiki residents are scheduled to meet with the mining company representatives before the appeals court in the city of Thessaloniki on Monday. The court prosecutor will determine the legality of Hellenic Gold's activities.
Civil groups argue that the mining activities will harm Halkidiki's economy, which relies heavily on farming and tourism.
They say the project will cause permanent damage to the environment as it would drain and contaminate local water reserves and fill the air with hazardous chemicals including lead, cadmium, arsenic and mercury.